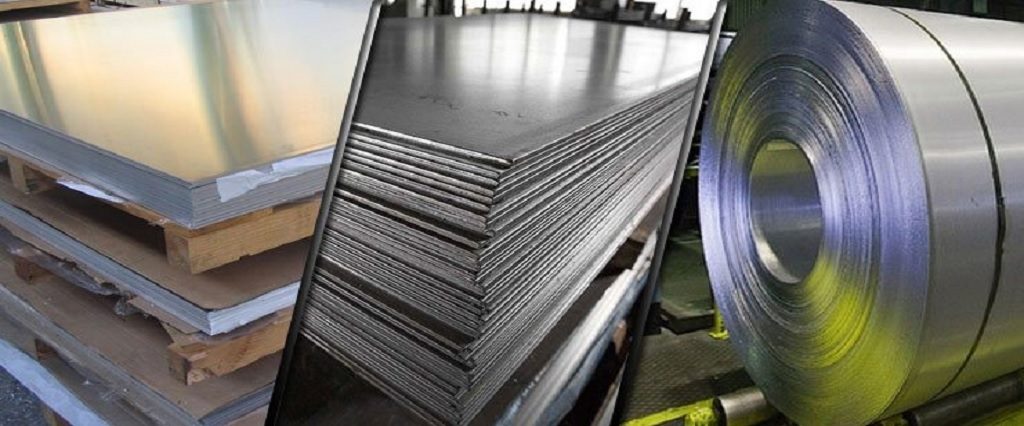 M-Pipe & Fitting Solution Inc is a reputable company that manufactures and supplies high-quality stainless steel 304 sheets & plates. Stainless Steel 304 is one of the few metals that has proven to be as helpful and adaptable as it has. Stainless Steel 304 Sheets and Plates are a great example of how well modern engineering works because they have a great mix of mechanical properties, resistance to corrosion, and good looks. This alloy, which has the designation SS UNS S30400 Cold Rolled Plates, has become a mainstay in many businesses because it has many valuable properties.
Stainless steel 304 has qualities that can't be beaten:
As part of the ASTM A240 Type 304 group, Stainless Steel 304 Sheets & Plates have several features that make them stand out in the world of materials. One of their best qualities is that they don't rust or corrode easily, so that they can be used indoors and outdoors. The chromium in Stainless Steel 304 makes an inactive oxide layer on the surface. This layer protects the material from rust and corrosion, even in harsh conditions. It is essential for use in the chemical, petrochemical, and marine industries, where extreme conditions are often present.
The Pros of Cold Rolled:
The way Stainless Steel 304 Sheets & Plates are made is a big part of how good they are. The cold-rolled method is often used to ensure the surface is smoother, the dimensions are correct, and the mechanical qualities are better. The material is passed through rollers at room temperature during the cold rolling process. It makes the material more robust, more complex, and smoother on the outside. So, these cold-rolled plates are flatter and keep their shape better. It makes them perfect for uses that need precision and dependability.
Where Style and Use Meet:
Stainless Steel 304 Sheets and Plates effortlessly combine form and function. Their great technical qualities make them strong and long-lasting, and their good looks are also important. Stainless Steel 304 is often used in architectural, interior design, and decorative uses because of its shiny, reflective surface and the air of sophistication it gives off. Stainless Steel 304 effortlessly bridges the gap between industrial strength and artistic elegance. It is used in everything from modern cooking appliances to the sleek facades of modern skyscrapers.
Uses in different ways:
Stainless Steel 304 Sheets and Plates can be used for many things. In the food and beverage business, where cleanliness is essential, these sheets and plates are used a lot in making equipment, storage tanks, and machinery that processes food. Their ability to resist organic and inorganic chemicals keeps the material and the products it comes in touch with safe.
Stainless Steel 304 is used for storage vessels, pipelines, and lab tools in the pharmaceutical industry for the same reasons. Because it doesn't combine with anything, it keeps sensitive substances from breaking down and helps keep high-quality standards.
The beauty of Stainless Steel 304 shines through in the building. From elevator panels to outer cladding, its shiny surface makes buildings look better and more resistant to the weather.
A Choice That Will Last:
Stainless Steel 304 Sheets and Plates stand out as an eco-friendly choice in a time when sustainability is becoming more and more critical. The metal can be used repeatedly, which helps the circular economy and reduces the need for new raw materials. Also, because it lasts a long time and doesn't need much upkeep, it doesn't need to be replaced as often, which is better for the environment. It makes Stainless Steel 304 a good choice for projects that care about the environment because it fits well with the concepts of responsible manufacturing and building.
Stainless Steel 304 Sheets and Plates, which are excellent in design and function, have become essential for many businesses. With their unbeatable resistance to corrosion, good looks, and ability to last for a long time, these sheets and plates meet the many needs of modern engineering and building. Stainless Steel 304 shows how innovation, sturdiness, and elegance can work together, from its cold-rolled precision to its wide range of uses. As industries continue to change, this metal will still be a good choice because it has stood the test of time and is still helpful in a constantly changing world. M-Pipe & Fitting Solution Inc provides certified sheet & plates that meet international standards such as API, ASTM, and ISO 9001:2015.
| | |
| --- | --- |
| Grades | Stainless Steel TP304 |
| Standard | ASTM A240 / ASME SA240 |
| Size | 1/4″ to 4″ |
| Thickness | 4.0mm – 100mm |
| Form | Foils, Shim Sheet, Rolls, Perforated Sheet, Plain Sheet, Chequered Plate, Coils, Rolls, Strip, Flats, Blank (Circle), Ring (Flange) etc. |
| Finish | Hot rolled plate (HR), SATIN (Met with Plastic Coated), Cold rolled sheet (CR), 2B, 2D, BA NO(8) |
| | | |
| --- | --- | --- |
| Stainless Steel 304 Sheets | Steel UNS S30400 Plates | SS 304 Coils |
| Stainless Steel 304 Plates | Stainless Steel 304 Coils | Stainless Steel 304 Flats |
| Stainless 304 Shim Sheet | Steel 304 Chequered Plate | Steel 304 Strip |
| Steel 304 Cold Rolled Sheet | Steel 304 Hot Rolled Plate | Stainless Steel 304 Circle |
| Steel UNS S30400 Plates | Steel 304 Sheet | Steel 304 Forging Ring |
| Stainless Steel 304 Foils | Stainless Steel 304 Flats | Stainless Steel 304 Perforated Sheet |
| Stainless Steel 304 Rolls | Steel 304 Plain Sheet | Stainless Steel 304 Forging Ring |
Austenitic stainless steel is the most widely used type, known for its excellent corrosion resistance, high ductility, and good formability.
Grades like 304 (SS304) and 316 (SS316) are commonly used in various industries, including architecture, food processing, and pharmaceuticals.
These grades offer good weldability and are resistant to oxidation and most corrosive chemicals.