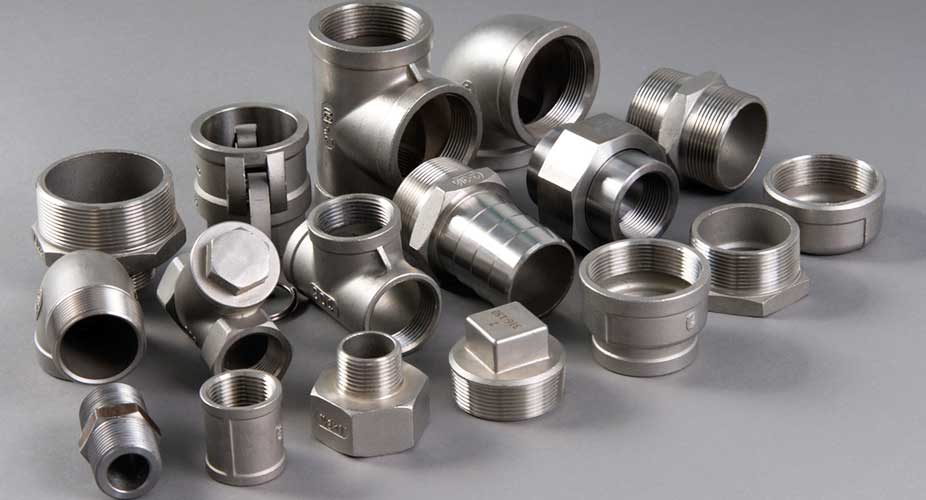 M-Pipe & Fitting Solution Inc. is a reliable business that makes and sells high-quality forged cross fitting. Cross tees, a type of forged cross appropriate, are essential parts of piping systems that connect four pipes or tubes at right angles. Many businesses use these fittings, like oil and gas, chemical processing, power generation, and water treatment plants. Due to its good mechanical properties and corrosion resistance, the ASTM SA182 F55 specification is often used to make forged cross tees.
Overview of ASTM SA182 F55 Forged Cross Tee:
ASTM SA182 F55 is a super duplex stainless steel that is strong and doesn't rust. The ASTM A182 standard covers pipe fittings made of alloys or stainless steel forged or rolled and used in high-temperature or corrosive settings. F55 is a grade made for extreme conditions, so it can be used in uses that are hard to make.
Details and advantages:
High Strength: ASTM SA182 F55 has excellent mechanical strength so that cross tees can be used in high-pressure situations. It ensures that the pipe system will last a long time and work well.
Corrosion Resistance: F55 is very resistant to corrosion, including pitting, crevice corrosion, and stress corrosion cracking, because it has a lot of chromium and molybdenum. It is perfect for harsh settings like oil and gas platforms in the ocean.
Duplex Structure: F55 is duplex stainless steel, and its composition has both austenite and ferrite phases. This material's high strength, better resistance to stress corrosion cracking, and increased toughness are all due to its duplex structure.
Good Weldability: Standard welding techniques can join ASTM SA182 F55. This feature makes installation easier and makes it possible to make cross tees quickly.
Wide Temperature Range: Forged F55 cross tees can work in various temperatures, from very cold to very hot, without losing much of their mechanical qualities. This makes them useful for a wide range of business uses.
Applications:
Oil and Gas Industry: Forged cross tees made to ASTM SA182 F55 are used extensively in offshore and onshore oil and gas systems. They are used in places like pipes, undersea systems, and processing plants where strength and resistance to corrosion are essential.
Chemical Processing: Cross tees made from F55 are often used in chemical plants to handle toxic fluids and gases. They can be used with acids, alkalis, and other strong chemicals.
Power Generation: F55 forged cross tees are used in nuclear, thermal, and alternative energy power plants. They can handle high-pressure steam and corrosive surroundings, which keeps the piping system from breaking down.
Water Treatment: Cross tees from ASTM SA182 F55 are used in water treatment plants, desalinization facilities, and wastewater treatment systems. They can last long and don't rust in harsh water settings.
ASTM SA182 F55 Forged Cross Tee is the best way to connect four pipes or tubes for various industrial uses. The material is a reliable and effective option for harsh environments because of its high strength, resistance to corrosion, duplex structure, and ability to be welded. F55 forged cross tees ensure that piping systems are safe and last a long time, whether used in the oil and gas, chemical, power production, or water treatment industries.
Making and checking the quality: ASTM SA182 F55 Forged Cross Tees are made through an exact forging process. The starting material is F55 super duplex stainless steel, heated to the right temperature and then shaped into a cross-tee form with special forging tools. 
Non-destructive methods like ultrasound testing, magnetic particle inspection, and dye penetrant inspection are often used in quality control. These tests find flaws or breaks in the forged cross tees, ensuring they are of the best quality and most reliable.
Dimensions: ASTM SA182 F55 Forged Cross Tees come in various sizes and pressure levels to meet the needs of different piping systems. The measurements meet both business standards and customer requirements. Sizes commonly available range from 1/8″ to 4″ in diameter, and pressure ratings run from 3000 PSI to 9000 PSI.
Installation and Maintenance: To work well and last a long time, cast cross tees must be installed correctly and maintained regularly. During installation, it's important to follow industry standards and suggested steps to ensure the connection is safe and doesn't leak. 
The pipe system, including the cross tees, must be checked and maintained regularly to find any signs of corrosion, wear, or damage. Faulty cross tees must be fixed or replaced immediately to avoid leaks, system failures, and possible safety hazards.
Future Changes: As technology and materials keep improving, cast cross fittings are likely to change. These may include better resistance to corrosion, better mechanical properties, and more size choices to meet the changing needs of the industry. Ongoing research and development aim to make piping systems in many businesses more reliable and efficient.
Made of super duplex stainless steel, ASTM SA182 F55 Forged Cross Tees are very strong, resistant to rust, and long-lasting. They are widely used in businesses like oil and gas, chemical processing, power generation, and water treatment for essential tasks. With sound installation, upkeep, and high-quality construction, these fittings make reliable connections in piping systems that last for a long time. As technology improves, more improvements are likely to be made to forged cross fittings to meet the industry's changing needs and ensure that pipe systems work well and safely. M-Pipe & Fitting Solution Inc offers certified forged fittings that meet foreign standards like API, ASTM, and ISO 9001:2015.
| Forged Cross Fittings | Specifications |
| --- | --- |
| Schedule | SCH5, SCH10, SCH20, SCH30, SCH40, STD, SCH80, XS, SCH60, SCH80, SCH120,SCH140, SCH160, XXS |
| Size | 1/8″NB to 24″NB & 1/4″OD TO 24″OD AND 6.35mm to 254mm OD Thickness: 0.6mm to 20mm |
| | |
| --- | --- |
| Stainless Steel | ASTM / ASME 201, 202, 301, 304, 304L, 310, 310S, 316L, 316TI, 317, 317L, 321, 347, 409, 409M, 409L, 410, 410S, 420, 430, 431, 441, 444, 446, 17.4PH, 904L |
| Super Duplex Steel | S32750 |
| Duplex Steel | ASTM / ASME SA 790 UNS NO S 31803 , S 32205 , S 32550 , S 32750 , S 32760. |
Forged Cross Fittings are available in various grades, including carbon steel, alloy steel, and stainless steel. The choice of grade depends on factors such as the application, operating conditions, and material compatibility. It is crucial to follow industry standards and codes to ensure the proper selection and use of forged cross fittings for optimal performance and safety.
Gas Processing Industry

Pharmaceuticals Industry

Chemical Industry

Pulp and Paper Industry

Sea Water Equipment

Heat Exchangers

Condensers