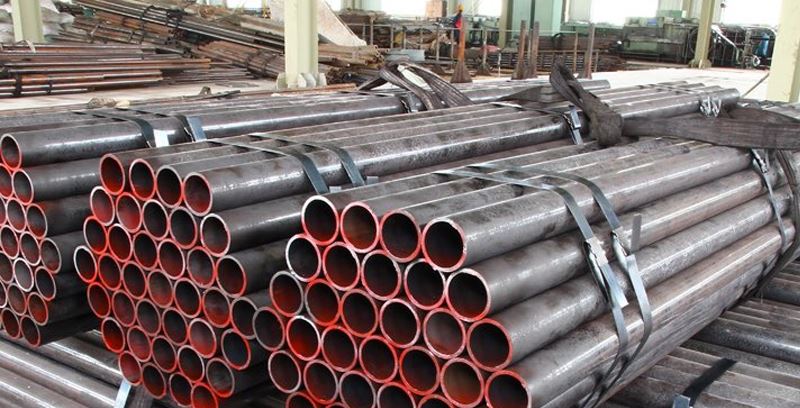 M-Pipe & Fitting Solution Inc is a reputable company that manufactures and supplies high-quality monel 400 pipes. Monel 400 is an industry material that can be used in many ways and is strong. Monel 400 is a nickel-copper alloy known for its excellent strength, corrosion resistance, and exemplary performance in harsh environments. This metal alloy has been used in many fields, from marine building to chemical processing. Monel 400 comes in many different forms, but Monel 400 pipes stand out as a critical part that helps meet the growing need for stable and long-lasting piping systems. 
Important parts and benefits
Corrosion Resistance: One of the most impressive things about Monel 400 pipes is that they don't rust. The alloy is mainly made of nickel and copper, which protects it from many things that can cause corrosion, such as seawater, alkaline solutions, and acidic environments. Because of this, they are great for places where they will be exposed to harsh conditions, like oil and gas sites in the ocean and chemical processing plants.
High Strength and Durability: The mechanical strength and durability of Monel 400 pipes are excellent, making them perfect for reliable and long-lasting uses. The alloy is naturally strong, and it doesn't rust. It gives it a double benefit in situations where the stability of the piping system is essential. Monel 400 pipes guarantee structural integrity, whether they are moving high-pressure fluids or chemicals that eat away at metal.
Temperature Resistance: Monel 400 maintains its mechanical qualities at high and low temperatures. It means that it can work well in a wide range of temperatures. This trait benefits aerospace, chemical manufacturing, and power generation, where temperatures can get very high.
Ease of Making: It is easy to make Monel 400 pipes in different ways, such as seamless pipes, ERW pipes, and welded pipes. Because manufacturing methods are so flexible, they can be changed to fit the needs of a particular project. Because Monel 400 is easy to work with, the manufacturing process is made more accessible, which saves time and money.
Applications
Marine Engineering: Because they don't rust in seawater, ASTM B165 Alloy 400 Seamless Pipes are used extensively in marine engineering. They are used in several naval systems, such as piping systems for cooling seawater, desalination plants, and offshore platforms. Because Monel 400 pipes can withstand the harsh marine climate, they are a good choice for these critical uses.
Chemical Processing: Materials that can stand up to chemicals and acids are crucial in chemical processing. Monel 400 pipes are used in this field because they are very corrosion-resistant from various chemicals. Monel 400 pipes keep their shape even when carrying acids, alkalis, or other aggressive substances. It makes chemical processing processes safer and more efficient.
Oil and Gas: In the oil and gas business, ASTM B165 Alloy 400 Seamless Pipes are a vital part of getting crude oil, natural gas, and refined products where they need to go. The fact that the lines can handle high pressure and corrosion ensures that these valuable resources can be moved reliably and safely. Monel 400 pipes are also used in underwater drilling rigs and subsea equipment, constantly exposed to seawater and harsh environments.
Aerospace: Aerospace materials must be able to handle high pressure, high temperatures, and corrosive environments. Pipes made of Monel 400 are used in aircraft for things like hydraulic lines, fuel systems, and exhaust parts. Because they can withstand high temperatures and corrosion, they are an excellent choice for ensuring that aircraft vehicles work well and are safe.
Monel 400 pipes, which come in different styles like seamless pipes, ERW pipes, and welded pipes, are a great example of how great Monel 400 metal is. Monel 400 pipes are used in many different businesses because they are very corrosion-resistant, strong, stable at high and low temperatures, and easy to make. From marine engineering to chemical processing to oil and gas to aerospace, Monel 400 pipes are essential to ensuring piping systems are safe and work well. As industries continue to change and become more demanding, the long-lasting performance of Monel 400 pipes makes them an essential choice for engineers and other professionals who need lasting solutions. M-Pipe & Fitting Solution Inc provides certified pipes & tubes that meet international standards such as API, ASTM, and ISO 9001:2015.
Specifications
:
ASTM B 165 ASME SB 165 / ASTM B 725 ASME SB 725
Dimensions
:
ASTM, ASME and API
Size
:
15″NB TO 150″NB IN
Specialized in
:
Large Diameter Size
Range
:
6.35 mm OD upto 254 mm OD in 0.6 TO 20 mm
thickness.
Type
:
Seamless / ERW / Welded / Fabricated
Form
:
Round, Hydraulic Etc
Length
:
Single Random, Double Random & Cut Length.
End
:
Plain End, Beveled End, Treaded
Monel 400
Ni
C
Al
Mn
Si
Fe
Cu
S
Co
Cr
63.0 min
0.3 max
0.50 max
2.0 max
0.5 max
1.0 – 2.5
28.0 – 34.0
0.02 max
–
–
Sulfur (S): Sulfur is a trace element in Monel 400, usually present in minimal amounts below 0.024%. The low sulfur content helps maintain the alloy's corrosion resistance and prevents brittleness.
Gas Processing Industry

Pharmaceuticals Industry

Chemical Industry

Pulp and Paper Industry

Sea Water Equipment

Heat Exchangers

Condensers