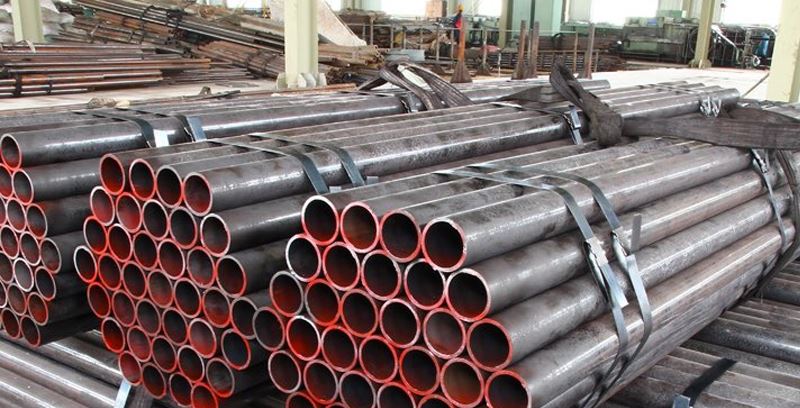 M-Pipe & Fitting Solution Inc is a reputable company that manufactures and supplies high-quality monel k500 pipes. Monel K500 pipes are an excellent choice for industrial uses where reliability, strength, and resistance to corrosion are critical. Monel K500 is a nickel-copper alloy that is used to make these pipes. It is known for its excellent qualities, which make it a good choice for many challenging situations. Monel K500 pipes are used in various industries, from offshore oil and gas platforms to chemical processing plants. It is because they have a unique set of qualities.
Monel K500 and What Makes It Great
Monel K500, also called UNS N05500, is a high-performance nickel-copper metal made up of many nickel, copper, aluminium, titanium, and other elements. Aluminium and titanium are in the alloy, making it very strong and corrosion-resistant, even in harsh and corrosive settings. This alloy is also resistant to chloride-ion stress corrosion cracking, a typical problem in marine and chemical processing applications.
Monel K500 Pipes: They don't rust
One of the main things that sets Monel K500 pipes apart from other materials is that they don't rust. These lines are very resistant to all kinds of corrosion, including general corrosion, pitting corrosion, and corrosion in cracks. It is beneficial in businesses where chemicals, acids, and seawater that eat away at metals are often used. Monel K500 pipes ensure the system stays in good shape for a long time, so it doesn't have to be fixed or replaced as often.
Monel K500 pipes can be used for many things.
Because of how versatile they are, Monel UNS N05500 are used in a wide range of businesses. In the oil and gas industry, these pipes are used on offshore drilling platforms and subsea systems, where they can handle saltwater and gases that eat away metal. The chemical processing business benefits from the fact that Monel K500 pipes can take corrosive chemicals and acids without breaking down. Due to their resistance to marine corrosion, they are also used extensively in ships and seawater desalination plants, among other things.
Monel K500 Seamless Pipes
Monel K500 lines work better and are more reliable when they don't have any seams. Welds can be weak spots and places where corrosion can happen. Seamless tubes don't have any welds. Since there are no seams, there is no chance of a leak, which makes these pipes great for high-pressure and high-temperature uses. Monel K500 seamless pipes ensure that fluids move smoothly, reduce turbulence, and keep the integrity of the pipeline's structure. It makes the channel more efficient and safer.
Strength and durability in challenging situations
One of the most impressive things about Monel Alloy K500 Pipes is their strength and longevity, even in harsh circumstances. When nickel, copper, and alloying elements are mixed, the result is a strong material that can handle heavy mechanical loads. It makes it a good choice for applications that put much pressure and stress on the fabric. Also, Monel K500 pipes keep their toughness and mechanical qualities at high and low temperatures. It makes them a good choice for places where the temperature changes significantly.
Alloy K500 Seamless Pipes: Making Sure They Last
Alloy K500 seamless pipes have a lot of benefits that make them last longer and be more reliable. The process of making a smooth pipe makes sure that there are no weak spots or openings along its length. This strength is even better because the metal is resistant to corrosion, erosion, and wear. So, Alloy K500 seamless pipes last longer, which means they don't need to be replaced as often, and essential operations have less downtime.
How Monel K500 Pipes Are Used
Monel K500 pipes are needed in many situations because they have many great qualities. In the aerospace business, these pipes are used in fuel and hydraulic systems, which must be corrosion-resistant and work well. Monel K500 pipes are used in the exhaust systems of cars, where high temperatures and contact with harsh elements require solid materials. Monel K500 pipes are also used in marine engineering, desalination plants, and chemical processing units to move fluids reliably in extreme settings.
Monel K500 pipes are an excellent choice for industrial lines because they are strong, don't rust, and can be used for many things. Because of the way it is made, Monel K500 is exceptionally durable and works well in a wide range of businesses and applications. From offshore sites to chemical plants, these pipes are reliable and last long to be used in even the most difficult places. The combination of qualities that Monel K500 pipes have ensures the smooth flow of fluids, operating efficiency, and peace of mind. M-Pipe & Fitting Solution Inc provides certified pipes & tubes that meet international standards such as API, ASTM, and ISO 9001:2015.
| | | |
| --- | --- | --- |
| Specifications | : | ASTM B 163 ASME SB 163 / ASTM B 165 ASME SB 165 |
| Dimensions | : | ASTM, ASME and API |
| Size | : | 15″NB TO 150″NB IN |
| Specialized in | : | Large Diameter Size |
| Range | : | 6.35 mm OD upto 254 mm OD in 0.6 TO 20 mm thickness. |
| Type | : | Seamless / ERW / Welded / Fabricated |
| Form | : | Round, Hydraulic Etc |
| Length | : | Single Random, Double Random & Cut Length. |
| End | : | Plain End, Beveled End, Treaded |
Monel K500
Ni
C
Al
Mn
Si
Fe
Cu
S
Ti
Cr
63.0 min
0.25 max
2.3 – 3.15
1.5 max
0.5 max
05 – 2
27.0 – 33.0
0.010 max
0.35 – 0.85
–
Nickel is the primary element in Monel K500, constituting approximately 63-70% of the alloy. Nickel provides excellent corrosion resistance, high strength, and thermal stability.
Gas Processing Industry

Pharmaceuticals Industry

Chemical Industry

Pulp and Paper Industry

Sea Water Equipment

Heat Exchangers

Condensers