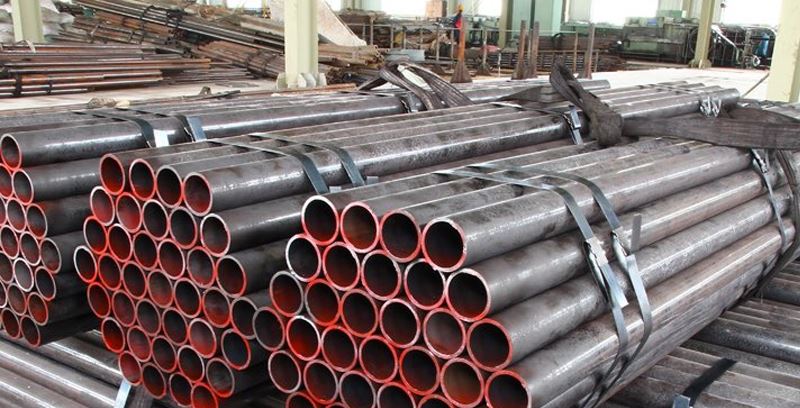 M-Pipe & Fitting Solution Inc is a reputable company that manufactures and supplies high-quality nickel alloy 200 pipes. Nickel Alloy 200 Pipes are the best for industrial uses where reliability, durability, and resistance to extreme conditions are essential. These pipes are known for having great mechanical qualities and being corrosion-resistant. They are used in many industries, from chemical processing to marine engineering, where they are essential. 
How Nickel Alloy 200 Pipes Work
Nickel Alloy 200, a commercially pure type of wrought nickel, is the primary material used to make these great pipes. Nickel Alloy 200 is known for its unique mix of good thermal and electrical conductivity, resistance to corrosive environments, and good mechanical properties. It makes it a good choice for applications that need to work well and reliably.
Different kinds of Nickel Alloy 200 Pipes
Nickel 200 Seamless Pipes: Seamless pipes are made carefully, including extruding a solid billet. It makes a product with no soldered seams. It gives the lines great strength and durability, which makes them suitable for high-pressure uses. The ASTM B161 specification also ensures that these pipes meet strict quality standards. It provides seamless pipes that can handle high temperatures and harsh chemicals.
Nickel 200 Welded Pipes: Two pieces of pipe are joined together by welding to make a welded pipe. These pipes' different sizes and forms make them useful for a wide range of tasks. Even though they don't have the same mechanical qualities as seamless pipes, they are often used in industrial settings because they are easy to make and don't cost as much.
Nickel Alloy 200 ERW Pipes: Electric Resistance Welding (ERW) is a popular way to make pipes with a seam that runs from end to end. Nickel Alloy 200 ERW Pipes blend the benefits of welded pipes with the efficiency of ERW manufacturing. Due to how easy they are to make and how well they work in moderate operating conditions, these pipes are helpful in many fields, from plumbing to building.
How things are made
Nickel Alloy 200 Pipes are made through a series of well-defined steps. It makes sure that pipes with better qualities are made. The first step in making seamless pipes is to choose a good nickel metal billet. The billet is then fired to a specific temperature and pushed through a die to make a pipe with no seams. The tubes are heated and put through several quality checks to ensure their physical and chemical traits meet the standards.
Welded pipes, on the other hand, are made by bending and joining a continuous strip of nickel alloy material. In the case of Electric Resistance Welding (ERW) pipes, the ends of the strip are heated and melted together under pressure. It makes pipes with a seam that runs along the tube's length and keeps the base material's mechanical qualities.
How Nickel Alloy 200 Pipes Are Used
Nickel Alloy 200 Pipes are used in many different ways in many other businesses because they are versatile.
Chemical Processing: Nickel Alloy 200 Pipes are very resistant to corrosion from acids and alkalis, among other things. Because of this, they are the best way to move and handle corrosive chemicals in chemical processing companies.
Petroleum Industry: Pipes are essential to the oil and gas industry because they can handle high temperatures and pressures. It means that crude oil and refined products can be moved safely.
Power Generation: Because Nickel 200 Seamless Pipes are very resistant to rust and corrosion, they are used in power plants to move superheated steam and corrosive gases.
Marine engineering: Because these lines are resistant to seawater and brine solutions, they are an essential choice for shipbuilding and offshore platforms.
Aerospace: The pipes' high thermal conductivity and reliability help the aerospace business, which uses them for things like hydraulic systems and heat exchangers.
Electronics: Nickel Alloy 200 Pipes are used in heat exchange systems and as electrical tubes in making electronics because they are very good at conducting electricity.
Food and Drink: Nickel Alloy 200 Pipes are used in the food and drink businesses because they don't rust. It keeps the products safe and clean.
Pharmaceuticals: The pipes are suitable for making pharmaceuticals because they are easy to clean and stand up to potent cleaning agents.
Nickel Alloy 200 Pipes are a great example of how far modern building materials have come and what they can do. Their durability, resistance to corrosion, and versatility make them essential for many businesses. Whether used in chemical processing plants, oil tanks, power plants, or marine engineering projects, these pipes ensure that things run smoothly, even in challenging situations. Nickel Alloy 200 Pipes come in different types, such as seamless, welded, and ERW pipes. They also meet strict standards, such as ASTM B161, and are solid and flexible enough to continue to shape the future of industrial growth. M-Pipe & Fitting Solution Inc provides certified pipes & tubes that meet international standards such as API, ASTM, and ISO 9001:2015.
| | | |
| --- | --- | --- |
| Specifications | : | ASTM B 161 ASME SB 161 / ASTM B 622 ASME SB 622 |
| Dimensions | : | ASTM, ASME and API |
| Size | : | 15″NB TO 150″NB IN |
| Specialized in | : | Large Diameter Size |
| Type | : | Seamless / ERW / Welded / Fabricated |
| Form | : | Round, Hydraulic Etc |
| Length | : | Single Random, Double Random & Cut Length. |
| End | : | Plain End, Beveled End, Treaded |
Nickel 200
Ni
C
Mo
Mn
Si
Fe
P
S
Cu
Cr
99.0 min
0.15 max
–
0.35 max
0.1 max
0.4 max
–
0.01 max
0.25 max
–
It's important to note that the precise chemical composition may vary slightly depending on the manufacturing process and specific product forms (seamless pipes, welded pipes, tubes, etc.). However, the overall composition remains consistent with the aforementioned elements within the specified limits, ensuring the desired properties and performance of Nickel Alloy 200 Pipes.
Gas Processing Industry

Pharmaceuticals Industry

Chemical Industry

Pulp and Paper Industry

Sea Water Equipment

Heat Exchangers

Condensers