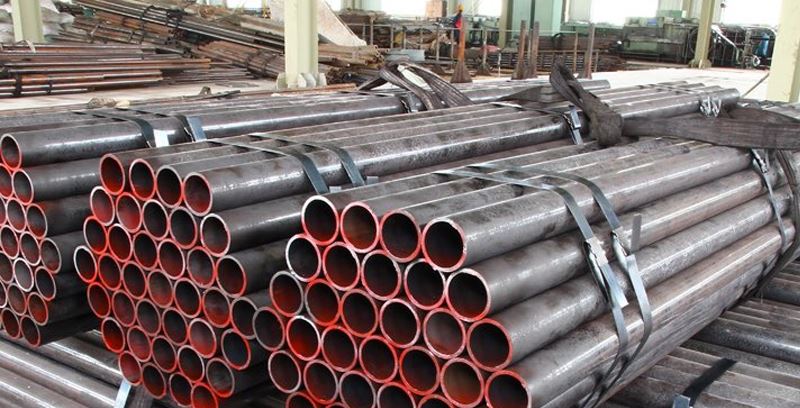 M-Pipe & Fitting Solution Inc is a reputable company that manufactures and supplies high-quality nickel alloy 201 pipes. Nickel metals are one of the few industrial materials that are durable, resistant to corrosion, and can be used in many different ways. Of all these fantastic metals, Nickel Alloy 201 pipes are an excellent example of engineering. Because of their unique qualities, these pipes are used in various businesses, from chemical processing to making electricity.
The Key to Success: Nickel Alloy 201 Pipes
Nickel Alloy 201 is a change to the widely used Nickel 200 that makes it more corrosion-resistant in different settings. The carbon content is lowered to make this change so that graphitization doesn't happen as much. One of the most common ways Nickel Alloy 201 shows its strength is in pipes. There are both seamless and welded versions of these pipes, and they are used in many different businesses to move liquids and gases.
The Flow of Nickel 201 Seamless Pipes
Seamless lines are the best way to move fluids quickly and efficiently. Since there are no weld seams, there are no weak spots, so the flow is smooth and constant. Nickel 201 Seamless Pipes use the alloy's natural properties to ensure they are very corrosion-resistant. It makes them perfect for uses that involve aggressive mediums. Chemical processing, petrochemicals, and pharmaceuticals all use these pipes to keep their goods pure and from getting contaminated. It protects both their processes and the end consumers.
Where Precision and Reliability Meet: Nickel Alloy 201 Seamless Tubes
Nickel Alloy 201 Seamless Tubes are up to the task when exact control over temperature and pressure is needed. These tubes are used in heat exchanges, boilers, and condensers, where their perfect fit and ability to withstand thermal stress make them very useful. The seamless design makes them more robust and less likely to leak, so they can be used in essential applications without stopping.
Nickel Alloy 201 Welded Pipes: Strong and Cheap at the Same Time
Even though seamless pipes are better in some situations, soldered lines have their place worldwide because they are solid and cheap. Nickel Alloy 201 Welded Pipes use the unique properties of the alloy to make joints that are very resistant to corrosion, just like their seamless versions. These pipes are often used in industries like building to move water, gas, and other fluids. Their durability and relatively low cost make them a good choice for doing this.
Combining Dependability and Flexibility: Nickel Alloy 201 ERW Pipes
Nickel Alloy 201 Electric Resistance Welded (ERW) Pipes shine when finding a balance between structural strength and flexibility is most important. The ERW process of making pipes gives them power and lets them be made in different sizes and lengths. This flexibility, combined with the alloy's high resistance to a wide range of corrosive agents, makes these pipes a good choice for industries like marine engineering, where conditions can be both demanding and unpredictable.
Many uses, but only one best in class
Nickel Alloy 201 pipes are versatile in more ways than just how they are made. These pipes are the backbone of businesses that grow the economy and push technology forward. Nickel 201 Seamless Pipes and Nickel 201 Welded Pipes are used in chemical processing plants to move highly toxic chemicals, acids, and alkalis without breaking down. The pharmaceutical industry benefits from seamless pipes because they keep things clean and pure, protecting sensitive drug formulas' integrity.
The energy industry, which includes power plants and oil companies, depends on the strength of Nickel Alloy 201 pipes to handle problems with high temperatures and harsh fluids. Due to radioactive materials, these pipes are essential in nuclear power plants, where corrosion protection is critical. In the same way, the oil and gas industry uses the alloy's resistance to both sour and sweet crude to make pipes last longer in the harsh environments of oil and gas production.
Nickel Alloy 201 pipes are also used in aerospace, especially in parts resistant to oxidation and thermal stress, like exhaust systems and propulsion units. This alloy is a good choice for demanding uses because it can keep its mechanical properties even at high temperatures.
Nickel Alloy 201 lines are an essential part of the complex web of modern engineering. Because they are very resistant to corrosion and can be made in many different ways, they can meet the needs of many other businesses, from chemicals to aerospace. Whether in seamless tubes, welded pipes, or ERW pipes, Nickel Alloy 201 is reliable, durable, and performs well even in the most challenging situations. As industries change, these pipes will remain a crucial part of growth. They are a great example of how inventive people can be and how sound engineers can be. M-Pipe & Fitting Solution Inc provides certified pipes & tubes that meet international standards such as API, ASTM, and ISO 9001:2015.
| | | |
| --- | --- | --- |
| Specifications | : | ASTM B 161 ASME SB 161 / ASTM B 622 ASME SB 622 |
| Dimensions | : | ASTM, ASME and API |
| Size | : | 15″NB TO 150″NB IN |
| Specialized in | : | Large Diameter Size |
| Type | : | Seamless / ERW / Welded / Fabricated |
| Form | : | Round, Hydraulic Etc |
| Length | : | Single Random, Double Random & Cut Length. |
| End | : | Plain End, Beveled End, Treaded |
Nickel 201
Ni
C
Mo
Mn
Si
Fe
P
S
Cu
Cr
Balance
0.15 max
–
0.35 max
0.35 max
0.40 max
–
0.01 max
0.25 max
–
Nickel is the primary component of Nickel Alloy 201 pipes, accounting for approximately 99.6% of the composition. It provides the alloy with its excellent corrosion resistance, high thermal conductivity, and low electrical resistivity.
Gas Processing Industry

Pharmaceuticals Industry

Chemical Industry

Pulp and Paper Industry

Sea Water Equipment

Heat Exchangers

Condensers