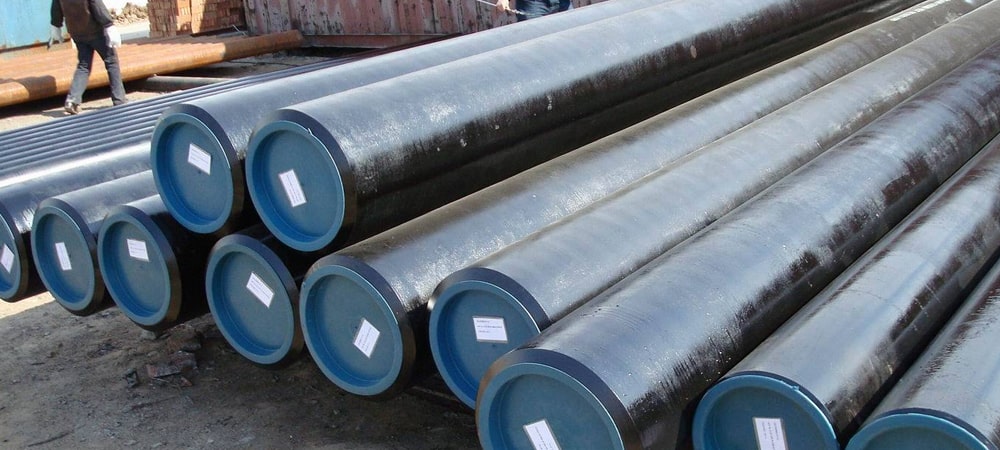 M-Pipe & Fitting Solution Inc  is a reputable company that manufactures and supplies high-quality titanium grade 2 pipes. Titanium Grade 2 pipes are a great example of the great things modern metals and materials science can do for industry and high-tech engineering. These pipes, which are made from ASTM B861 Titanium, are the best of the best when it comes to strength, durability, and versatility. They can be used in many businesses and offer many benefits. 
ASTM B861 Titanium Pipes: Excellence in Pipe Standards Revealed
The ASTM B861 specification is the best way to ensure that titanium pipes are of the highest quality and work the best. The ASTM B861 standard is known for its detailed rules and strict requirements. It ensures that the Titanium Grade 2 pipes meet the tightest tolerances and quality checks. These pipes are made to meet the changing needs of industries like aircraft, marine, chemical processing, and medicine, where resistance to corrosion, strength, and lightweight are significant.
Titanium Grade 2 Seamless Pipes: Putting Excellence Together Seamlessly
Seamless lines have changed how fluids are transported because they are efficient and reliable. Titanium Grade 2 seamless pipes are perfect for places where rust is a big problem. Because they are made without any seams, they don't have any weak spots like welded parts can. This quality ensures better fluid flow and makes the pipe system last a lot longer. Titanium Grade 2 seamless pipes have a lot of great rates that have helped industries such as chemical processing, oil and gas, and even desalination plants.
Where Strength and Precision Meet: Titanium Gr2 Welded Pipes
Welded pipes have a different set of benefits than seamless pipes. Seamless pipes are very resistant to rust. Titanium Gr2 welding pipes are well-known for their high-strength welds, which keep the lines structurally sound even in challenging situations. The titanium is carefully melted together to make these pipes. It possesses the material's natural qualities while reducing the risks of stress concentrations. It makes Titanium Gr2 welded pipes an excellent choice for businesses that need strong lines that can also be made to fit the needs of a particular project.
Titanium Gr2 ERW Pipes: Bridging the Gap Between Efficiency and Cost
Finding a good balance between efficiency and cost is challenging in piping solutions. It is where Electric Resistance Welded (ERW) Titanium Gr2 pipes come in. ERW pipes are a cheaper option than seamless and fully welded pipes. Even though they are more affordable, they still have high corrosion resistance and durability. These lines are used in many fields, such as building structures, cars, and industrial equipment, where minimizing costs is a top priority.
Titanium Grade 2 Pipes Have Benefits That Can't Be Beat:
Corrosion resistance: One of the best things about Titanium Grade 2 pipes is that they are very corrosion-resistant. It is because a thin, stable layer of oxide forms on the surface of the titanium. This layer keeps harsh chemicals and corrosive conditions from breaking down the pipe.
The ratio of Strength to Weight: The strength-to-weight ratio of Titanium Grade 2 pipes is excellent. Because of this, they are a great choice for situations where the weight of the piping system needs to be kept as low as possible without sacrificing strength and sturdiness.
Biocompatibility: Biocompatibility is the most essential thing in medical and pharmaceutical uses. Titanium Grade 2 pipes are very biocompatible, which means they can be used in implants, surgery, and other medical tools.
High-Temperature Performance: Titanium Grade 2 pipes keep their mechanical qualities even when the temperature is high. It is essential for aerospace and power generation industries, where high temperatures are expected.
Low Thermal Expansion: Because titanium has a low coefficient of thermal expansion, these pipes keep their shape and structural stability even when the temperature changes a lot.
Aesthetic Appeal: Titanium pipes are not only suitable for smoking, but they also look good. Their sleek, modern look makes them great for apps that focus on architecture and design.
In conclusion, Titanium Grade 2 pipes made from ASTM B861 titanium, which can be seamless, welded, or ERW, have changed piping systems' strength, longevity, and versatility standards. These pipes are used in many businesses because they solve problems like corrosion, have good strength-to-weight ratios, are biocompatible, and work well at high temperatures. As technology improves, Titanium Grade 2 pipes are a great example of how far engineering and metallurgy have come. They are pushing businesses toward a future of efficiency, durability, and new ideas. M-Pipe & Fitting Solution Inc provides certified pipes & tubes that meet international standards such as API, ASTM, and ISO 9001:2015.
Standard: ASTM B861, B862, B338 / ASME SB861, SB862, SB338
Dimension: ASTM, ASME and API
Size:15NB TO 150 NB IN
Length: Single Random, Double Random & Cut Length.
Grades:Titanium Gr 2, Titanium Gr 5, Titanium Gr 12
Types: Seamless / ERW / Welded / Fabricated / LSAW Pipes
Form: Round, Square, Rectangular, Hydraulic Etc
End: Plain End, Beveled End, Threaded
| Grade | C | N | O | H | Ti | Fe |
| --- | --- | --- | --- | --- | --- | --- |
| Titanium Gr 2 | 0.10 max | 0.03 max | 0.25 max | 0.015 max | Bal | 0.30 max |
Titanium Grade 2 is classified as a commercially pure titanium alloy, primarily composed of titanium with trace amounts of other elements. It is characterized by its high purity, with a minimum titanium content of 99.2%. The presence of small amounts of iron, oxygen, carbon, nitrogen, and other residual elements is unavoidable due to the manufacturing process.
Gas Processing Industry

Pharmaceuticals Industry

Chemical Industry

Pulp and Paper Industry

Sea Water Equipment

Heat Exchangers

Condensers