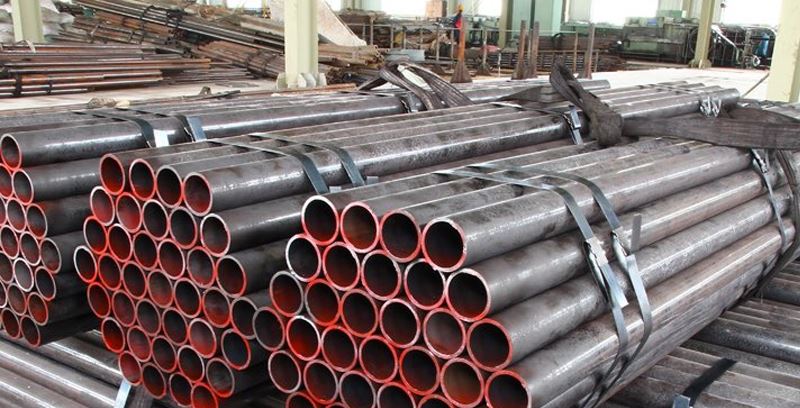 M-Pipe & Fitting Solution Inc is a reputable company that manufactures and supplies high-quality hastelloy B2 forging pipes. Hastelloy B2 is a high-performance alloy that stands out because it resists corrosion. It makes it a top choice for demanding uses in many industries. Hastelloy B2 forging pipes stand out among the many offered shapes because they show how good and reliable engineering can be.
Hastelloy B2's high corrosion resistance is revealed.
Hastelloy B2, a nickel-molybdenum metal with a lot of chromium and iron added, is the best material for resisting corrosion. This unique metal works well in harsh conditions, like ones with strong chemicals, acids, and chlorides. Its ability to withstand stress corrosion, cracking and pitting makes it even more helpful and an essential material in industries like chemical processing, petrochemicals, and medicines.
Forging Excellence: How Hastelloy B2 Pipes Are Made
Hastelloy B2 is made into solid pipes that can handle harsh situations by a time-tested process called forging. Hastelloy B2 forging pipes are made through a careful process that includes shaping the material with high temperatures and compressive forces. This process not only gives the lines the shape we want but also improves their microstructure, improving their mechanical qualities and ensuring the material is all the same.
Seamless Tubes: Performance Without Breaks
Hastelloy B2 seamless tubes offer a seamless way to deal with the problems caused by settings prone to corrosion. The way these tubes are made, there are no weld openings, often weak spots where decline can happen. Because there are no welds, the lines can keep their shape even when under high pressure and high temperatures. It makes it less likely that they will leak or break. It makes Hastelloy B2 seamless tubes the best choice for critical uses in chemical processing plants, desalination plants, and offshore platforms.
Welded Tubes: Stronger Together
Hastelloy B2 soldered tubes are strong where they meet, while seamless tubes are good at removing weak spots. Two pieces of Hastelloy B2 are combined using precise welding methods to make these tubes. Thanks to advanced welding technologies that make the joint areas less vulnerable, the welded joints can survive the harsh conditions of corrosive environments. Hastelloy B2 welded tubes can be used for many things, such as heat exchangers, condensers, and industrial equipment, because they are so durable.
Hastelloy B2 pipes and tubes can be used in many different ways.
Hastelloy B2 pipes and tubes can be used in many different businesses because they are versatile. In chemical processing plants, where harsh chemicals and acids are often used, Hastelloy B2 lines and tubes are essential to ensure these substances can be moved safely. Hastelloy B2's resistance to corrosion from sour gas is a game-changer in the oil and gas industry. It means that essential parts in pipelines and offshore rigs will last longer. Hastelloy B2 pipes and tubes are also used in the pharmaceutical business to make drugs and other medical products because they are clean and reliable.
Hastelloy Alloy B2 Pipes Will Always Be Important
Hastelloy Alloy B2 pipes, whether forged, seamless, or welded, are necessary to ensure that industrial processes last and work well. Because they can resist corrosive forces and have better mechanical properties, procedures can go on even in the harshest environments without stopping. Hastelloy Alloy B2 pipes strongly protect operating integrity, whether carrying dangerous chemicals, dealing with high pressures and temperatures, or resisting stress corrosion cracking.
Hastelloy B2 is a better example of creativity and innovation in a world where manufacturing materials constantly change. Its forging pipes, seamless tubes, and welded tubes show how advanced engineering methods and a constant focus on corrosion resistance can work together to make something great. As industries keep pushing the limits of what is possible, Hastelloy B2 stays by their side, giving them the strength, durability, and corrosion protection they need to meet the challenges of today's demanding applications. M-Pipe & Fitting Solution Inc provides certified pipes & tubes that meet international standards such as API, ASTM, and ISO 9001:2015.
| | | |
| --- | --- | --- |
| Specifications | : | ASTM B 622 ASME SB 622 / ASTM B 619 ASME SB 619 |
| Dimensions | : | ASTM, ASME and API |
| Size | : | 15″NB TO 150″NB IN |
| Specialized in | : | Large Diameter Size |
| Schedule | : | SCH5, SCH10, SCH40, STD, SCH80, SCH160 |
| Type | : | Seamless / ERW / Welded / Fabricated |
| Form | : | Round, Hydraulic Etc |
| Length | : | Single Random, Double Random & Cut Length. |
| End | : | Plain End, Beveled End, Treaded |
Hastelloy B2
Ni
C
Mo
Mn
Si
Fe
P
S
Co
Cr
Balance
0.02 max
26.0-30.0
1.0 max
0.10 max
2.0 max
0.040 max
0.030 max
1.0 max
1.0 max
Molybdenum is a crucial alloying element that enhances the corrosion resistance of Hastelloy B2 in reducing environments, such as hydrochloric acid.
Iron (Fe): Iron is present in a small amount in Hastelloy B2 and helps provide structural stability to the alloy.
Gas Processing Industry

Pharmaceuticals Industry

Chemical Industry

Pulp and Paper Industry

Sea Water Equipment

Heat Exchangers

Condensers