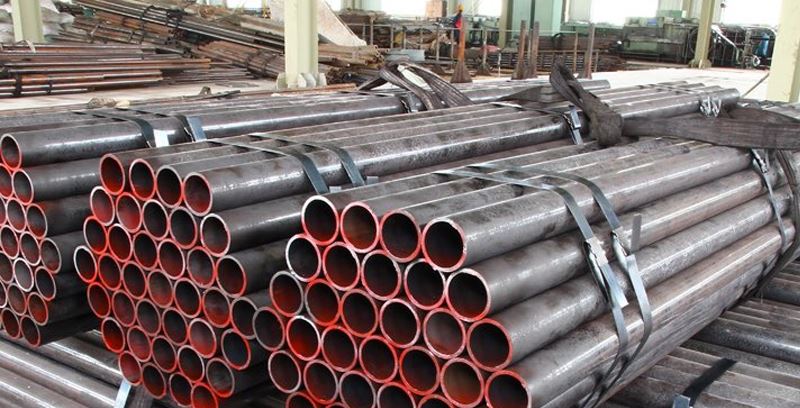 M-Pipe & Fitting Solution Inc is a reputable company that manufactures and supplies high-quality Hastelloy B3 Pipes. Hastelloy B3 has found a place in many industries, from chemical processing to oil and gas, because of its unique makeup and excellent qualities. 
Composition and Properties of Hastelloy B3 Pipes:
Hastelloy B3, also known by its alloy name UNS N10675, is a member of the Hastelloy family. It is known for resisting aggressive chemicals, like hydrochloric acid, sulfuric acid, and other acidic environments. Its high concentrations of nickel and molybdenum, which work together to make a shield against corrosive agents, are the main reason for its high resistance. Hastelloy B3 has nickel, molybdenum, chromium, iron, and tungsten, which all help it prevent corrosion and work well at high temperatures.
Hastelloy B3 Pipes Are Used In: 
Since Hastelloy Alloy B3 Pipes are so versatile, they are used in many businesses where corrosion resistance and reliability are essential. Hastelloy B3 pipes are used in places like chemical processing plants with harsh chemicals and oil refineries with corrosive hydrocarbon products.
Chemical Processing: Because Hastelloy B3 pipes are resistant to a wide range of chemicals, they are used extensively in the chemical processing industry. These pipes keep the equipment and pipelines from breaking down from corrosive acids to harsh alkaline solutions. It cuts down on downtime and repair costs.
Oil and Gas: In the oil and gas industry, Hastelloy B3 pipes play a crucial role in moving toxic crude oil, natural gas, and their byproducts. Even in acidic and sulfur-rich settings, these pipes ensure that hydrocarbons can be moved quickly and safely.
Pharmaceutical Industry: The pharmaceutical industry needs high-quality materials to withstand the harshness of chemical reactions and processes. Hastelloy B3 pipes are used in manufacturing processes where corrosive substances are used. It keeps pharmaceutical goods clean and safe.
Types of Hastelloy B3 Pipes: 
Hastelloy B3 pipes come in different shapes and sizes to meet the needs of industries. Hastelloy B3 seamless pipes and Hastelloy Alloy B2 ERW pipes are popular.
Hastelloy B3 Seamless Pipes: Seamless pipes are made in a way that doesn't require welding, so they have a smooth, unbroken surface. This quality is beneficial when there is a chance of leakage or corrosion at welded joints. Hastelloy B3 seamless pipes are great for essential applications because they are corrosion-resistant and have a strong structure.
Hastelloy Alloy B2 ERW Pipes: ERW pipes are made by welding the edges of a flat steel sheet into a round form. Even though Hastelloy Alloy B2 ERW pipes have welded joints, they are reliable and fight corrosion well. They are often picked when the application needs a balance between performance and cost-effectiveness.
Hastelloy B3 pipes have the following advantages:
Using Hastelloy B3 pipes has a lot of perks that set them apart from lines made of other materials:
Superior Resistance to Corrosion: Hastelloy B3 pipes are known for their exceptional resistance to a wide range of acidic media. The product will last longer, require less upkeep, and work better.
High-Temperature Performance: Hastelloy B3 pipes keep their shape and strength even at high temperatures so that they can be used in corrosive conditions at high temperatures.
Versatility: Hastelloy B3 pipes are used in many different industries, from harsh chemical handling to transporting oil and gas. It shows how versatile and adaptable they are.
Reduced Downtime: Because UNS N10675 are very resistant to corrosion, they can be fixed or maintained less often. It means that there is less downtime and more work gets done.
Longevity: Hastelloy B3 pipes last longer than pipes made of other materials because they resist corrosion and harsh conditions. It saves money in the long run.
Hastelloy B3 pipes, which come in different types like UNS N10675 and Hastelloy Alloy B2 ERW pipes, have become a game-changing option for industries dealing with corrosion and harsh chemical environments. Because of their unique makeup, special qualities, and wide range of uses, they are popular in chemical processing, oil and gas, and other industries. Hastelloy B3 pipes can withstand various corrosive substances and keep their shape at high temperatures. It can improve efficiency, lower upkeep costs, and make equipment last longer. As businesses keep looking for materials that can withstand the most challenging conditions, Hastelloy B3 pipes show how modern engineering has overcome corrosion. M-Pipe & Fitting Solution Inc provides certified pipes & tubes that meet international standards such as API, ASTM, and ISO 9001:2015.
| | | |
| --- | --- | --- |
| Specifications | : | ASTM B 622 ASME SB 622 / ASTM B 619 ASME SB 619 |
| Dimensions | : | ASTM, ASME and API |
| Size | : | 15″NB TO 150″NB IN |
| Specialized in | : | Large Diameter Size |
| Schedule | : | SCH5, SCH10, SCH40, STD, SCH80, SCH160 |
| Type | : | Seamless / ERW / Welded / Fabricated |
| Form | : | Round, Hydraulic Etc |
| Length | : | Single Random, Double Random & Cut Length. |
| End | : | Plain End, Beveled End, Treaded |
Hastelloy B3
Ni
C
Mo
Mn
Si
Fe
Cu
Ti
Co
Cr
65.0 min
0.01 max
28.5
3.0 max
0.10 max
1.5
0.20 max
0.2 max
3.0 max
1.5
Hastelloy B3 may contain small amounts of other elements, such as carbon (C), silicon (Si), manganese (Mn), sulfur (S), and phosphorus (P), depending on the specific composition and manufacturing process. These trace elements can influence the alloy's properties and performance in specific applications.
Gas Processing Industry

Pharmaceuticals Industry

Chemical Industry

Pulp and Paper Industry

Sea Water Equipment

Heat Exchangers

Condensers