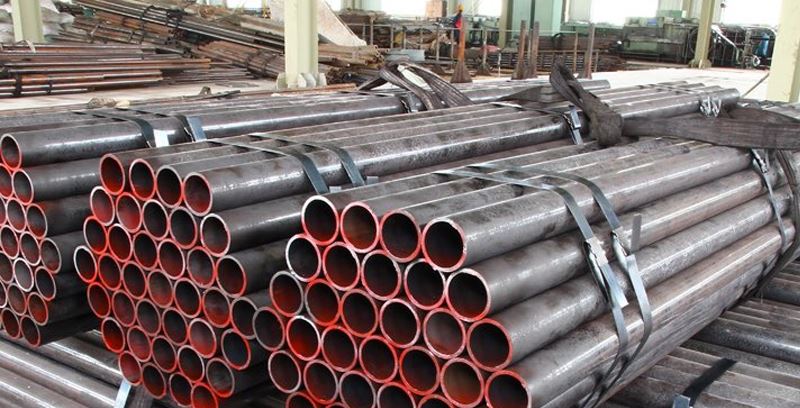 M-Pipe & Fitting Solution Inc is a reputable company that manufactures and supplies high-quality hastelloy C276 forging pipes. Hastelloy C276 is a superalloy that stands out in high-tech materials because it resists rust and is strong. Forging pipes and forged fittings is one of the most important ways this adaptable alloy is used. Due to their ability to withstand harsh environments and aggressive media, these parts are essential in many industries, from chemical processing to oil and gas. 
A Quick Look at Hastelloy C276
Hastelloy C276 Seamless Pipes  is a nickel-molybdenum-chromium superalloy resistant to corrosion in strong acids, oxidising and reducing conditions, and solutions containing chlorides. Because of the way it is made, this metal is resistant to pitting, crevice corrosion, and stress corrosion cracking. It is perfect for chemical processing, pollution control, pulp and paper, and other areas. The high amounts of nickel and molybdenum make it resistant to corrosion, and the chromium in it makes it more resistant to oxidising conditions.
Forging Pipes: A Look at the Making of Them
Forging pipes is an integral part of many industrial setups, and when they are made of Hastelloy C276, they work and last better than anything else. Manufacturing requires precision and skill to ensure the end product meets the highest quality standards.
Usually, the forging process starts with choosing the suitable raw material, Hastelloy C276 Seamless Pipes. The material is heated to the right temperature to be bent without damaging its structure. Then, forging presses or hammers apply controlled crushing forces, gradually shaping the metal into a pipe. This method removes the holes and improves the mechanical properties of the alloy. The cast pipes are then heated to remove any remaining stresses and improve their mechanical properties even more.
Advantages
Resistance to Corrosion: Hastelloy C276's ability to prevent corrosion makes it stand out. It makes it an excellent choice for businesses that deal with harsh chemicals and corrosive environments. It will last longer and cost less to maintain.
High-Temperature Performance: Hastelloy C276 keeps its shape and mechanical properties even when temperatures are high. It
 makes it a good choice for uses that involve high-temperature processes.
Versatility: Whether used in oil and gas, chemical processing, or marine applications, Hastelloy C276 forging pipes and fittings are flexible and can adapt to various working conditions.
Reduced Downtime: Because Hastelloy C276 is strong and can survive harsh conditions without being replaced often, it has less downtime and more operational efficiency.
Ease of Making: Because the alloy is malleable, it can be made into complicated forms and exact sizes. It makes it easy to make forged pipes and fittings that meet specific needs.
Hastelloy C276 Forged Fittings: Improving the Integrity of the System
Fluid and gas systems in all kinds of businesses can only work with forged fittings made of Hastelloy C276. These fittings ensure that pipes join securely and don't leak, so liquids or gases can be moved safely in harsh environments. Because of the way ASTM B564 Hastelloy C276 Pipes is made, its forged parts have the following benefits:
Corrosion Resistance: Acids, chlorides, and other strong media don't damage Hastelloy C276 forged fittings as much as they would other materials. It reduces the risk of leaks and system failures.
Pressure and Temperature Resistance: When used in places with high pressure and temperature, like petrochemical plants, Hastelloy C276 forged fittings keep their shape, ensuring the link is safe.
Dimensional Stability: The alloy is very stable in size under different situations, so it doesn't warp or leak. It makes the system even more reliable.
Longevity: Because Hastelloy C276 forged fittings last longer, they require less maintenance and improve the system's total performance.
Hastelloy C276 Forged Pipes and Forged Fittings Are Used for
Hastelloy C276 forging pipes and forged valves are used in many places, which shows how great they are. They are used in many different fields, such as:
Chemical Processing: Alloy C276 Forged Fittings parts offer the best performance and most extended life in harsh chemical settings where corrosion is a big problem, such as sulfuric acid production and chemical reactors.
Oil and Gas: Hastelloy C276 forging pipes and fittings are used in offshore drilling rigs, refineries and pipelines, often exposed to toxic elements and high pressures. It makes sure that operations are safe and effective.
Power Generation: Hastelloy C276 parts are used where corrosion resistance and high-temperature performance are significant, such as in fossil fuel-based power plants and nuclear sites.
Pulp and Paper: Pulp and paper companies use a lot of chemicals, and Hastelloy C276 parts work well in these places because they can handle the harsh chemicals used in bleaching and pulping.
Water Treatment Plants: In desalination plants, where chloride-rich seawater is handled, the equipment lasts longer and works better because Hastelloy C276 is corrosion-resistant.
Keeping to the rules: ASTM Standard B564 Pipes and Forged Fittings Made of Hastelloy C276
Hastelloy C276 forging pipes and forged valves are made according to standards, like ASTM B564, to ensure they are consistent and of good quality. ASTM B564 describes the requirements for forged parts made of nickel alloys like Hastelloy C276. By following these standards, the features will have the proper mechanical qualities, corrosion resistance, and accurate measurements for their intended uses.
Hastelloy C276 forging pipes and fittings are great examples of how far engineering and materials science have come. With their excellent corrosion resistance, ability to work at high temperatures and mechanical strength, they have carved out a place for themselves in businesses that need reliability and durability. Hastelloy C276 parts are essential for improving system integrity, reducing downtime, and ensuring critical processes run smoothly, whether used in chemical processing, oil and gas, power generation, or other demanding fields. M-Pipe & Fitting Solution Inc provides certified pipes & tubes that meet international standards such as API, ASTM, and ISO 9001:2015.
| | | |
| --- | --- | --- |
| Specifications | : | ASTM B 622 ASME SB 622 / ASTM B 619 ASME SB 619 |
| Dimensions | : | ASTM, ASME and API |
| Size | : | 15″NB TO 150″NB IN |
| Specialized in | : | Large Diameter Size |
| Schedule | : | SCH5, SCH10, SCH40, STD, SCH80, SCH160 |
| Type | : | Seamless / ERW / Welded / Fabricated |
| Form | : | Round, Hydraulic Etc |
| Length | : | Single Random, Double Random & Cut Length. |
| End | : | Plain End, Beveled End, Treaded |
Hastelloy C276
Ni
C
Mo
Mn
Si
Fe
P
S
Co
Cr
Balance
0.01 max
15 – 17
1.0 max
0.08 max
4 – 7
0.04 max
0.03 max
2.5 max
14.5 – 16.5
The primary element in Hastelloy C276, nickel provides the alloy with its excellent corrosion resistance properties. Nickel constitutes the majority of the composition, typically ranging from 55% to 59%.
Gas Processing Industry

Pharmaceuticals Industry

Chemical Industry

Pulp and Paper Industry

Sea Water Equipment

Heat Exchangers

Condensers