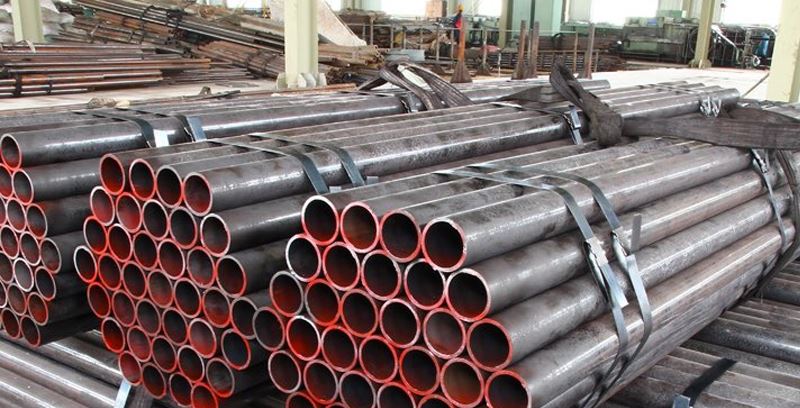 M-Pipe & Fitting Solution Inc is a reputable company that manufactures and supplies high-quality hastelloy C22 pipes. Hastelloy C22 pipes are a great example of sound engineering and new ideas in industrial materials. The strong Hastelloy C22 alloy is used to make these pipes, which have great qualities that make them the best choice for many businesses.
Hastelloy C22 Alloy's Amazing Composition
The Hastelloy C22 alloy gives the Hastelloy C22 pipes their outstanding qualities. This alloy is part of the Hastelloy family, which comprises several nickel-chromium-molybdenum alloys made for specific uses where resistance to corrosion, heat, and harsh chemical environments is significant. Hastelloy C22 is made of nickel, chromium, molybdenum, tungsten, and a limited amount of iron. This unique mixture resists oxidizing and reducing acids and many other harmful substances.
Unbeatable Resistance to Corrosion
Alloy C22 Seamless Pipes are known for their high rust resistance. Together, the nickel, chromium, and molybdenum in the metal make a passive solid oxide layer on the surface of the pipes. This layer protects the lines from harsh chemicals, acids, and pitting. This resistance works in oxidizing and reducing conditions so that Hastelloy C22 pipes can be used with sulfuric acid, hydrochloric acid, phosphoric acid, phosphoric acid, chlorine dioxide solutions, and more. Because Alloy C22 Seamless Pipes are so corrosion-resistant, they last longer and need less upkeep. It makes them an excellent long-term investment.
Strength and long-lastingness
Hastelloy Alloy C22 Pipes are not only resistant to rust but also solid and last long. The molybdenum and tungsten in the metal help it keep its shape even in high-temperature environments, like those found in the chemical processing and petrochemical industries. This mix of strength and durability ensures that Hastelloy C22 pipes can handle the challenging conditions of industrial work, reducing the risk of leaks, breaks, or failures.
Hastelloy C22 pipes are used for many different things.
Hastelloy C22 pipes can be used in many different businesses because they are versatile. The chemical processing business is significant, and these pipes are used often. Here, the pipes' resistance to a wide range of acidic chemicals and acids makes them a safe and efficient way to move, process, and store chemical compounds. Hastelloy C22 pipes can easily handle harsh chemical conditions, like those with corrosive acids, halides, or oxidizing agents.
Hastelloy C22 pipes are also essential in the oil and gas industry. In oil and gas extraction and processing, where sulfur compounds are common, the ability of the pipes to fight hydrogen sulfide and other sulfur compounds is essential. The fact that the alloy doesn't crack or corrode generally makes it a good choice for offshore platforms, refineries, and pipes.
ASTM B619 pipes are also helpful in the pharmaceutical and food processing businesses. Due to their ability to resist corrosion, the pipes meet these businesses' high standards for cleanliness and purity. The quality of the goods is not affected by the fact that the alloy is inert and works well with various processing mediums.
Hastelloy C22 Seamless Pipes Are Excellent:
Pipes made of Hastelloy C22 are made by poking holes in a solid block to make a hollow shell. This way of making pipes gives them several benefits, making them an excellent choice for essential uses.
One of the best things about seamless pipes is that their construction and materials are identical. Because there are no welded joints, there is no chance of defects or weak spots. It means that the pipe has the same mechanical properties along its length. This uniformity helps improve reliability and structural integrity, especially in settings with high pressure and high temperatures.
Also, since there are no weld lines, there is no way for corrosion to happen along these seams. Decay usually starts at welds because the composition and stress are still in the heat-affected zones. This problem is handled with seamless pipes, so they last longer and need less upkeep.
ASTM B619 and Quality Assurance: Meeting Standards
Whether seamless or soldered, Hastelloy C22 pipes must meet strict quality standards to ensure they work well and are reliable. ASTM B619 is one of the most well-known standards for these pipes. This standard gives detailed instructions on making, testing and using Hastelloy C22 welded pipes for chemical processing, waste treatment, and pollution control, among other businesses. By following ASTM B619, the lines will meet the requirements for their chemical makeup, mechanical properties, sizes, and corrosion resistance.
Quality control is an integral part of making Alloy C22 Seamless Pipes. Pipes are put through a series of tests, such as non-destructive testing, hydrostatic testing, and dimensional checks, to make sure they are safe and up to code. This dedication to quality ensures that the pipes work the same way every time, even in challenging situations. It gives businesses that depend on their durability peace of mind. 
Hastelloy C22 pipes can be used in many different ways, and they follow standards like ASTM B619 to ensure they meet and exceed the high standards of modern industrial uses. Hastelloy C22 pipes are a great example of how intelligent people are and how good they are at engineering. Whether seamless pipes for critical environments or welded pipes for less demanding ones, Hastelloy C22 pipes are a testament to how smart people are and how good they are at engineering. They are also a safe way for progress to flow through many different sectors. M-Pipe & Fitting Solution Inc provides certified pipes & tubes that meet international standards such as API, ASTM, and ISO 9001:2015.
| | | |
| --- | --- | --- |
| Specifications | : | ASTM B 622 ASME SB 622 / ASTM B 619 ASME SB 619 |
| Dimensions | : | ASTM, ASME and API |
| Size | : | 15″NB TO 150″NB IN |
| Specialized in | : | Large Diameter Size |
| Schedule | : | SCH5, SCH10, SCH40, STD, SCH80, SCH160 |
| Type | : | Seamless / ERW / Welded / Fabricated |
| Form | : | Round, Hydraulic Etc |
| Length | : | Single Random, Double Random & Cut Length. |
| End | : | Plain End, Beveled End, Treaded |
Hastelloy C22
Ni
C
Mo
Mn
Si
Fe
P
S
Co
Cr
Balance
0.010 max
12.5 – 14.5
0.50 max
0.08 max
2 – 6
0.02 max
0.02 max
2.5 max
20 – 22.5
The precise chemical composition of Hastelloy C22 pipes is carefully controlled to ensure optimal corrosion resistance and mechanical properties. This alloy composition enables the pipes to withstand highly corrosive environments, including strong acids, halides, and oxidizing agents, making them suitable for a wide range of applications in chemical processing, petrochemical, pharmaceutical, and other industries.
Gas Processing Industry

Pharmaceuticals Industry

Chemical Industry

Pulp and Paper Industry

Sea Water Equipment

Heat Exchangers

Condensers