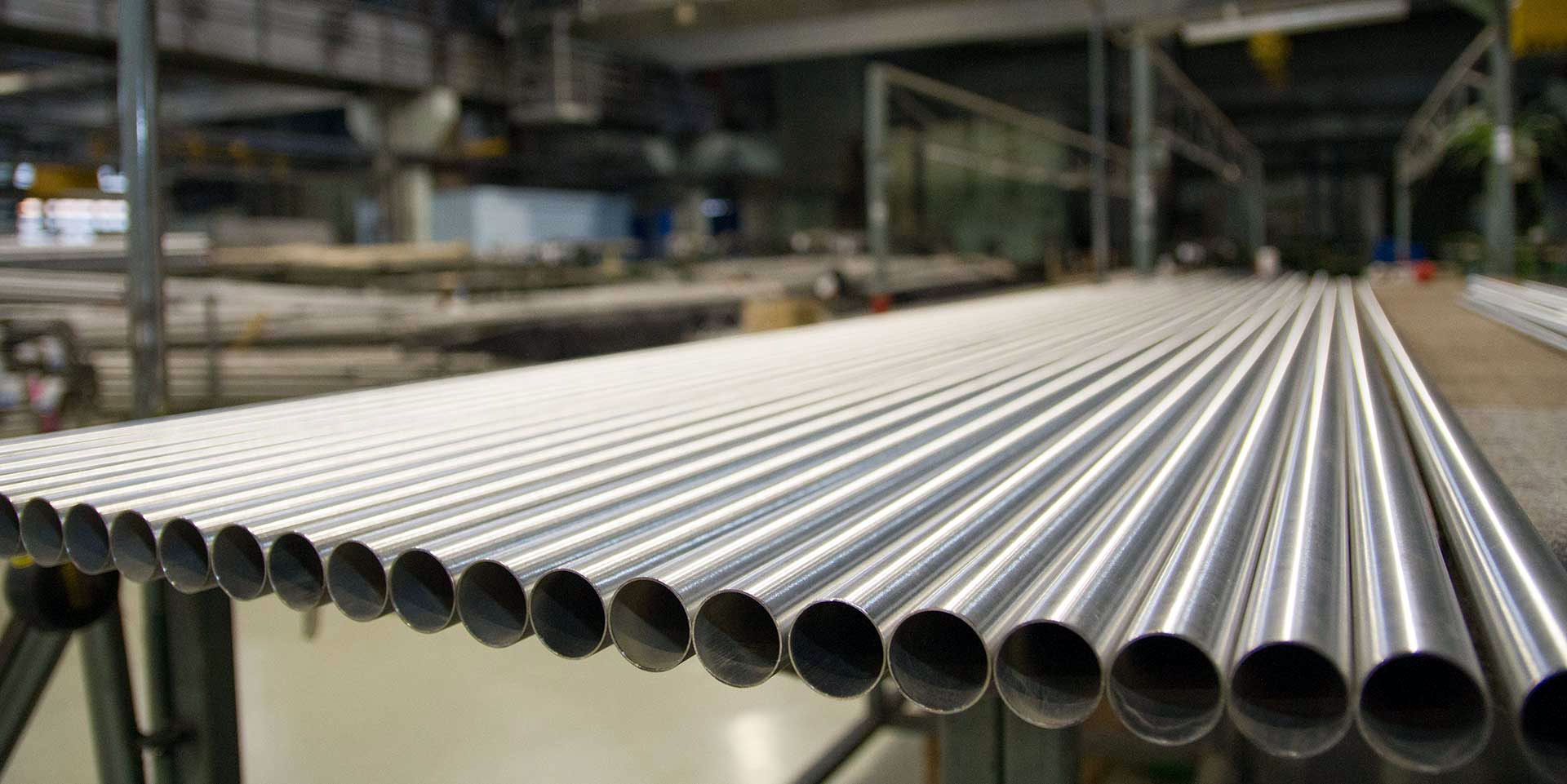 M-Pipe & Fitting Solution Inc is a reputable company that manufactures and supplies high-quality ASTM a106 seamless pipes & tubes. The ASTM A106 standard is the best choice for seamless pipes and tubes in commercial settings. With a wide range of grades and specifications, such as ASTM A106 Grade B and ASTM A106 ERW Pipes, these carbon steel pipes have become the backbone of many industries because they are strong, durable, and work well. 
Understanding ASTM A106 Pipes and Tubes Without Welds
ASTM A106 is a standard for high-temperature carbon steel pipes with no seams. These pipes are often used in businesses where high temperatures and pressure are typical, such as oil and gas, petrochemicals, power generation, and more. Seamless pipes are better than welded pipes in many ways. Since they don't have any welded seams, they are more robust and durable.
ASTM A106 Grade B Seamless Pipe: A Top Pick
Grade B stands out among the different grades in ASTM A106 because it is one of the most used and sought-after grades. ASTM A106 Grade B Seamless Pipes have great mechanical qualities, which make them perfect for high-temperature and high-pressure uses. They resist stress-corrosion cracking and can be bent, flanged, and used for similar activities. Fluids can flow smoothly and efficiently through Grade B seamless pipes, making them essential to many businesses.
Why ASTM A106 ERW Pipes Are Important
Even though smooth pipes are used most of the time, Electric Resistance Welded (ERW) pipes are sometimes better. ASTM A106 ERW Pipes are known for being inexpensive, easy to find, and suitable for various non-critical uses. After rolling the steel into a tube shape, the ERW process includes welding the longitudinal seam. Even though they aren't as strong as seamless lines, they work well in less demanding situations.
Critical Characteristics of ASTM A106 Seamless Pipes and Tubes 
Resistance to High Temperature and Pressure: ASTM A106 Seamless Pipes & Tubes are made to handle high pressure and high temperatures in a wide range of industrial settings.
Better mechanical properties: These pipes are powerful and challenging, which makes them reliable and long-lasting.
Rust resistance: The carbon steel in ASTM A106 pipes gives them good resistance to rust and oxidation, which makes them last longer.
Versatility: ASTM A106 Seamless Pipes and Tubes come in different grades, sizes, and specifications, so they can be used to meet various industry needs.
Weldability: Most ASTM A106 pipes are seamless, but the standard covers ERW pipes, ensuring they can be welded for specific uses.
ASTM A106 Seamless Pipes and Tubes Can Be Used For
The Oil and Gas Business: In the oil and gas industry, ASTM A106 pipes are used to move crude oil, natural gas, and refined products from the sites where they are extracted to processing plants and end users. Because they can handle high pressure and temperature, they are a good choice for such essential uses.
Petrochemical Industry: ASTM A106 Seamless Pipes & Tubes are used in many ways in refineries and petrochemical plants, such as for distillation, fractionation, breaking, and reforming. They make sure that chemicals and fuels are handled safely and effectively.
Power Generation: In boilers and heat exchanges in power plants, ASTM A106 pipes carry high-temperature steam and other fluids. They are a mainstay in the power generation business because they can handle harsh conditions.
Construction and Infrastructure: Because ASTM A106 pipes are solid and durable, they are used in construction and infrastructure tasks. They feed water, drain water, and move air in bridges, buildings, and other construction projects.
Mechanical and General Engineering: These pipes are also used for machining, fabrication, and general piping.
Testing and making sure things are good
ASTM A106 Seamless Pipes & Tubes go through many testing and quality assurance steps to ensure they work well and are reliable. Here are some standard tests:
Hydrostatic Test: High-pressure water is forced through the lines to look for leaks or other problems.
Tensile Test: This test measures how strong the lines are and how much they can stretch.
Flattening Test: Pipes are smoothed to see how well they can hold their shape.
Bend Test: The pipes are bent to test how flexible they are and how well they don't break.
Ultrasonic Test: This test doesn't hurt the pipes, but it can find problems inside them.
Effects on the environment and long-term survival
Sustainability is becoming a more significant issue in today's environmentally aware world. Even though carbon steel is not naturally good for the environment, it is still recyclable, which makes it a good choice for pipes. Also, ASTM A106 pipes can last longer if properly maintained and protected against rust. It means they don't have to be replaced as often, which is better for the environment.
Ultimately, ASTM A106 Seamless Pipes & Tubes, including Grade B and ERW versions, are instrumental in many businesses. Their ability to withstand high temperatures and pressure and their better mechanical properties and corrosion resistance make them a good choice for essential applications. With careful testing and quality control measures in place, you can be sure they will work and be reliable. As industries change, the ASTM A106 standard stays a stable foundation that helps progress and innovation happen worldwide. M-Pipe & Fitting Solution Inc provides certified pipes & tubes that meet international standards such as API, ASTM, and ISO 9001:2015.
Standards
ASTM, ASME and API, ANSI B 36.10
Craft
Cold rolled and Cold drawn
ANSI Standard
B1.20.
Grades
ASTM A106 Grade A, Grade B, Grade C
Type
ERW / Seamless / Fabricated / Welded
Size
1/2" NB to 36" NB
Length
Minimum 3 Meters, Maximum 18 Meters
Thickness
3-12mm
Specialized in
Large Diameter ASTM A106 Grade B Pipe
Schedules
Schedule 20, 30, 40, Standard (STD), Extra Heavy (XH), 80, 100, 120, 140, 160, XXH & heavier
ASME Standard
B36.10M
Tolerance
Cold drawn pipe: +/-0.1mm

Cold rolled pipe: +/-0.05mm

End
Plain End, Beveled End, Treaded
| | | | |
| --- | --- | --- | --- |
| Element | Grade A | Grade B | Grade C |
| Carbon max. % | 0.25 | 0.30* | 0.35* |
| *Manganese % | 0.27 to 0.93 | *0.29 to 1.06 | *0.29 to 1.06 |
| Phosphorous, max. % | 0.035 | 0.035 | 0.035 |
| Sulfur, max. % | 0.035 | 0.035 | 0.035 |
| Silicon, min.% | 0.10 | 0.10 | 0.10 |
| Chrome, max. % | 0.40 | 0.40 | 0.40 |
| Copper, max. % | 0.40 | 0.40 | 0.40 |
| Molybdenum, max. % | 0.15 | 0.15 | 0.15 |
| Nickel, max. % | 0.40 | 0.40 | 0.40 |
| Vanadium, max.% | 0.08 | 0.08 | 0.08 |
It's important to note that these are general ranges and specific manufacturers may have slight variations in the chemical composition of their products. It is recommended to refer to the specifications provided by the manufacturer for the exact chemical composition of the specific grade of ASTM A106 seamless pipes and tubes.