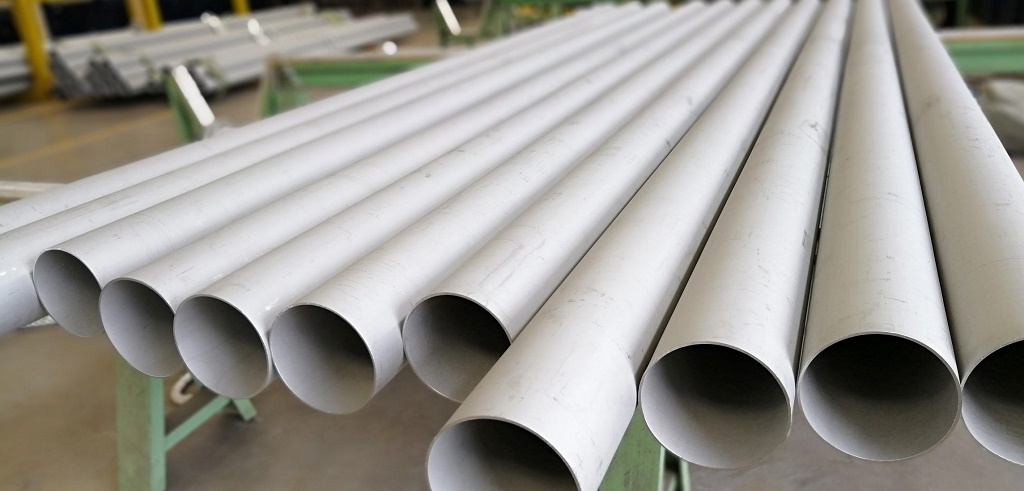 M-Pipe & Fitting Solution Inc is a reputable company that manufactures and supplies high-quality ASTM A312 TP316 Seamless Pipes & Tubes. Stainless steel is used in many industrial uses because it is strong, doesn't rust, and works well at high temperatures. ASTM A312 TP316 is an excellent choice for seamless pipes and tubes among the many types of stainless steel. This complete guide looks at ASTM A312 TP316 Seamless Pipes & Tubes and discusses their makeup, properties, uses, and benefits. Join us as we explore the wonders of TP316 stainless steel and how it is used in many fields.
Knowing about ASTM A312 TP316:
ASTM A312 TP316 is a standard for austenitic stainless steel seamless, welded, or highly cold-worked pipes. It is part of the 300 line of stainless steels, known for having a high amount of chromium and nickel, making them very resistant to corrosion and oxidation. TP316 is better than TP304 because it is more corrosion-resistant, especially in chloride settings. Also, the molybdenum in TP316 makes it more resistant to pitting and corrosion in crevices. It makes it perfect for use in challenging circumstances.
ASTM A312 TP316's Chemical Composition:
ASTM A312 TP316 has great qualities because of its chemical composition. TP316 has a strong performance because it has a lot of chromium, nickel, and molybdenum, among other things. Most of the time, TP316 is made up of:
16–18% Chromate (Cr)
Nickel: 10-14%
Molybdenum (Mo): 2% to 4%
Carbon (C): maximum of 0.08% Manganese (Mn): maximum of 2%
Silicon (Si): maximum of 0.75 percent Phosphorus (P): maximum of 0.045 percent
0.030% maximum Sulphur (S)
Properties of ASTM A312 TP316: ASTM A312 TP316 Seamless Pipes & Tubes have several unique qualities that make them stand out in many industry applications:
Corrosion Resistance: TP316 has a high resistance to corrosion in acidic and chloride-rich environments. It is a good choice for chemical processing, marine environments, and offshore buildings.
High-temperature performance: TP316 can handle high temperatures and keeps its strength and toughness even in scorching situations, making it an excellent choice for high-temperature applications.
Resistance to pitting and crevice corrosion: The molybdenum in TP316 makes it very resistant to pitting and crevice corrosion, so it stays vital for a long time in harsh conditions.
Strength and durability: ASTM A312 TP316 has good mechanical qualities, such as high tensile strength and good durability, which makes it long-lasting and reliable.
Easy to shape and weld: TP316 is easy to cut, weld, and shape into different shapes. It makes it useful for a wide range of uses.
ASTM A312 TP316 Seamless Pipes and Tubes are used for:
ASTM A312 TP316 is helpful in many industries because it can be used in many ways and has better properties than other materials:
Petrochemical business: TP316 seamless pipes are often used in the petrochemical business to move corrosive fluids and gases.
Chemical Processing: TP316 tubes are often used in chemical processing plants, where rust resistance is critical.
Oil and Gas Industry: TP316 stainless steel pipes are used in offshore and onshore oil and gas sites because they can withstand harsh environments.
Pharmaceuticals: TP316 tubes are used to make medicines, where cleanliness and resistance to rust are important.
Food Processing: TP316 seamless pipes are used in the food business to move and cleanly handle food products.
Desalination Plants: Because TP316 is resistant to chlorides, it is a good choice for desalination plants and other coastal uses.
Power Generation: Because it can handle high temperatures, TP316 is used in power plants for piping systems, heat exchangers, and condensers.
TP316 is used in the aerospace industry because it has a high strength-to-weight ratio and can withstand harsh circumstances.
ASTM A312 TP316 vs. TP316L: It is essential to point out the difference between TP316 and TP316L, even though they are similar. The "L" in TP316L means "Low Carbon," which means it has less carbon than TP316. The lower carbon content in TP316L makes welding easier, and less likely carbides will form during welding. It reduces sensitization and stops intergranular rust. Even though both grades' chemical makeup and properties are the same, TP316L is chosen in environments where welding is needed to ensure the best performance in corrosive circumstances.
How to Pick the Right ASTM A312 TP316 Seamless Pipes & Tubes:
Choosing the right pipes and tubes made of stainless steel for your purpose is important for performance and durability. When thinking about ASTM A312 TP316, keep in mind the following:
Environmental Conditions: Check the working area for corrosive substances, high temperatures, and high chloride levels.
Pressure and Temperature Requirements: Figure out how much pressure and heat your lines and tubes will be exposed to, and make sure they can handle the specific needs of your application.
Dimensions and Sizes: Consider the needed measurements and sizes to ensure they fit your existing or planned systems.
Compliance and Certification: Ensure the TP316 pipes and tubes meet the necessary industry standards and certifications for your application's safety and regulatory compliance.
The reputation of the Supplier: Choose a good reputation with a history of offering high-quality ASTM A312 TP316 products and good customer service.
In closing, ASTM A312 TP316 Seamless Pipes & Tubes are a great example of how well stainless steel works in difficult situations. TP316 is used in many essential businesses worldwide because it doesn't rust, works well at high temperatures, and is durable. TP316 shows it is a strong and stable material in chemical processing, petrochemical, oil and gas, and aerospace.
As businesses change, the need high-quality materials like ASTM A312 TP316 grows. This stainless steel technical marvel opens the door to new ideas and progress, making sure that stainless steel will continue to change the world in ways we can't even imagine. So, the next time you see a seamless pipe or tube doing its job quickly and steadily, you might see ASTM A312 TP316 stainless steel at its best. M-Pipe & Fitting Solution Inc provides certified pipes & tubes that meet international standards such as API, ASTM, and ISO 9001:2015.
Dimensional Technical Standard
ANSI/ASME B36.19M, ANSI/ASME B36.10M
ASME/ASTM Specifications
ASTM A312 / ASTM SA312
Origin of material
Europe, USA, Korea, Japan
Forms Include
Hex, Honed, Round, Rectangle, Hydraulic, Square
Different Types
100% X Ray Welded, Fabricated, Seamless, Welded, ERW, CDW
Pipe End Beveling
Bevel both ends, Beveled end, Treaded Both Ends, Bevel small end, Bevel large end, Treaded On End, Plain One End, Beveled One End, Plain Both Ends, Bevel one end
Delivery Type
Cold Drawn, Annealed and Pickled, Polished, Bright Annealed
Coating or Finishing
2B, No.4, No.1, No.8 Mirror Finish or custom Finish as per customer Requirements
Wall Thickness Tolerance Chart
SCH 5, SCH10, SCH 40, SCH 80, SCH 80S, SCH 160, SCH XXS, SCH XS
Quality

ASTM A312 and MESC SPE 74/008. seamless stainless steels
ISO 10474 -3.1B
ASTM A312
C
Mn
Si
P
S
Cr
Mo
Ni
N
316
min.
–
–
–
–
–
16.0
2.0
10.0
–
max.
0.08
2.0
0.75
0.045
0.03
18.0
3.0
14.0
0.10
For mild steel pipes and tubes, the relevant specifications would generally be ASTM A53 (for seamless and welded black and hot-dipped galvanized steel pipes) or ASTM A106 (for seamless carbon steel pipes). The chemical composition of mild steel pipes can vary depending on the specific grade and manufacturing process.