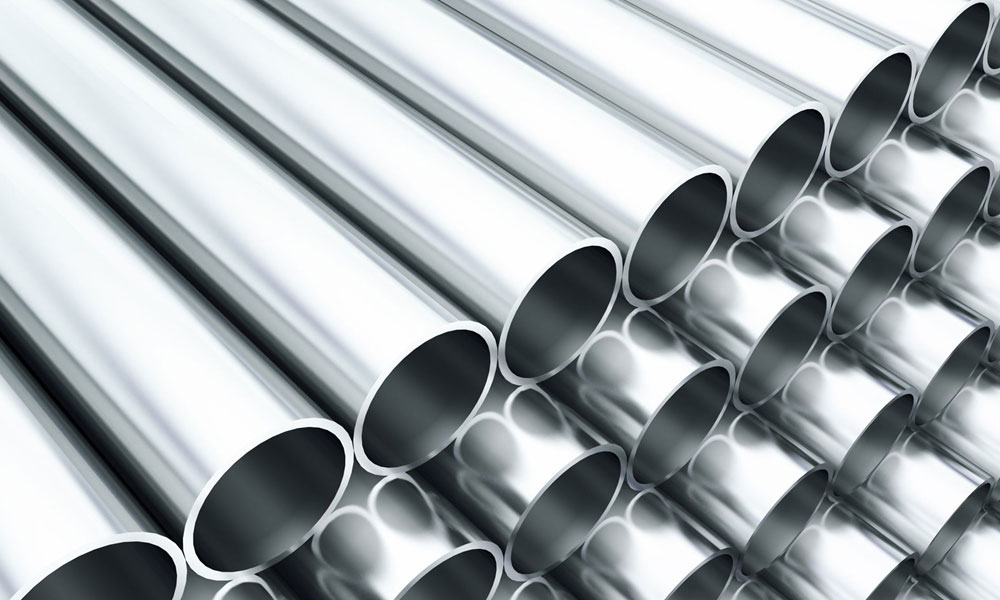 M-Pipe & Fitting Solution Inc is a reputable company that manufactures and supplies high-quality stainless steel seamless 309 pipes. Stainless steel seamless 309 pipes are a type of pipe in high demand in many different businesses. These pipes are made from a stainless steel alloy called 309, made without any welds, so they are smooth. Because of their unique qualities, these lines have a lot of benefits and can be used in many different areas.
Stainless steel alloy 309 is a high-chromium-nickel austenitic stainless steel that works in high temperatures and in rough situations. It is very resistant to rust, corrosion, and high temperatures so it can be used in a wide range of situations. This metal has more chromium and nickel than other types of stainless steel, which helps it work better in places with much corrosion.
To make stainless steel seamless 309 pipes, a solid stainless steel billet is heated until it melts, and then a mandrel or cutting rod is used to push it out into a tube with no seams. This process ensures that the pipe is the same width all the way through and removes any welds or seams. The pipe is stronger, more reliable, and less likely to leak because it has no welds. It makes it perfect for important applications.
Petrochemical, chemical processing, food processing, pharmaceutical, power generation, and other businesses often use stainless steel seamless 309 pipes. They are often used in heat exchangers, furnaces, boilers, and exhaust systems that must resist high temperatures. Because alloy 309 is very corrosion-resistant, these pipes can be used in chemical plants and factories to move corrosive fluids and gases.
ASTM SS 309 Seamless Pipes: ASTM stands for the American Society for Testing and Materials, an international group that sets standards for various materials and products. "ASTM SS 309 Seamless Pipes" means looking for stainless steel pipes that meet ASTM standards and are made of grade 309. Seamless pipes are made without any welds or gaps and have a smooth, continuous structure. Oil and gas, chemical processing, and power generation are all businesses that use them a lot because they don't leak and have smooth surfaces inside.
SS UNS S30908 Pipes: SS means stainless steel and UNS S30908 is the stainless steel grade 309 designation in the Unified Numbering System (UNS). "SS UNS S30908 Pipes" refers to pipes made of grade 309 stainless steel and given the UNS number S30908. Grade 309 is an austenitic stainless steel metal with a lot of chromium and nickel, which makes it very resistant to corrosion and high temperatures. It is often used in things like heat exchangers, furnaces, and refractory-lined equipment that must resist rust and scale at high temperatures.
SS 309 Welded Pipes: A search for "SS 309 Welded Pipes" looks for pipes made of the stainless steel grade 309 made by welding. Unlike smooth pipes, welded pipes are made by joining two or more pieces of stainless steel together using different welding methods, such as TIG or MIG. Welded pipes are often used in structural uses, plumbing, and general-purpose piping systems where seamless construction is not required.
EFW stands for "Electric Fusion Welding" and refers to how these pipes are made. "309 Stainless Steel EFW Pipes" refers to pipes made of the stainless steel grade 309 and welded together with electricity. For EFW pipes, an electric arc is used to melt and join the stainless steel parts, making a bonded pipe. This process makes sure that the joint is strong and will last. EFW pipes are often used in the oil and gas, chemical processing, and water treatment industries, where a mix of strength, corrosion resistance, and low cost is needed.
When looking for these specific types of stainless steel pipes, you must find reliable suppliers, makers, or distributors who can provide the quality and specifications you need. Here are some steps you can take in general to find good sources:
Search online: Use search engines and internet directories to find companies that sell and make stainless steel pipes. Include terms like "stainless steel pipe suppliers," "manufacturers of ASTM SS 309 seamless pipes," or "stainless steel pipe distributors."
Industry Networks and Trade Associations: Look into networks and trade groups specific to the industry or application where these pipes are often used. These groups usually have member lists or databases that can help you find trusted sources.
Industrial Expos and Trade Shows: Go to the right industrial expos or trade shows that feature stainless steel goods and put you in touch with manufacturers and suppliers. At these events, you can meet experts in your field and discuss your unique needs.
Talk to Experts: Talk to experts in the field, engineers, or advisers who work with stainless steel piping systems. Based on their knowledge and experience, they can give you helpful tips, suggestions, and references for reputable providers.
Quality assurance: Ensure that the sellers follow the right standards and have the right certifications, like ISO 9001:2015, to ensure that their products are of good quality and consistent. Also, ask about their quality control methods, how to track down materials, and if they have any testing certificates. M-Pipe & Fitting Solution Inc provides certified Pipes & Tubes that meet international standards such as API, ASTM, and ISO 9001:2015.
| | | |
| --- | --- | --- |
| Specifications |   | ASTM A/ASME SA213/A249/A269/A312/A358 CL. I to V |
| Dimensions |   | ASTM, ASME and API |
| Size |   | 1/8″NB TO 30″NB IN |
| ERW 309 Pipes & Tubes |   | 1/2″ NB – 24″ NB |
| EFW 309 Pipes & Tubes |   | 6″ NB – 100″ NB |
| 309 Pipes & Tubes |   | 1/2″ NB – 16″ NB |
| Schedule |   | SCH20, SCH30, SCH40, STD, SCH80, XS, SCH60, SCH80, SCH120, SCH140, SCH160, XXS |
| Type |   | Seamless / ERW / Welded / Fabricated / LSAW Pipes |
| Specialized in |   | Large Diameter Size |
| Length |   | Single Random, Double Random & Cut Length. |
| Form |   | Round, Square, Rectangular, Hydraulic Etc |
| End |   | Plain End, Beveled End, Treaded |
| | | | | | | | | |
| --- | --- | --- | --- | --- | --- | --- | --- | --- |
| Grade | Fe | Cr | Ni | Mn | Si | C | P | S |
| SS 309 | 60% | 23% | 14% | 2% | 1% | 0.20% | 0.045% | 0.030% |
In addition to the main elements mentioned above, 309 stainless steel may contain small amounts of other elements, including nitrogen (N), copper (Cu), and molybdenum (Mo). These elements are added in trace amounts to improve specific properties or to meet certain specifications.