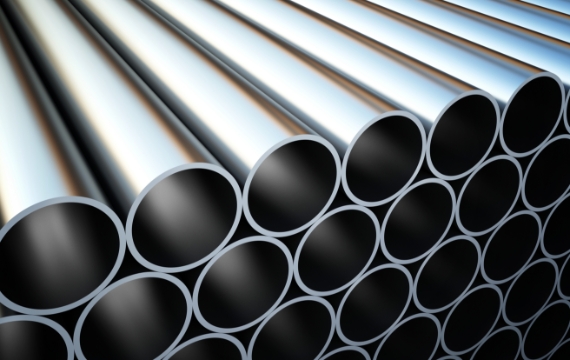 M-Pipe & Fitting Solution Inc is a reputable company that manufactures and supplies high-quality stainless steel seamless 310 pipes. Stainless steel seamless 310 pipes are high-quality pipes made from a combination of stainless steel called grade 310. These pipes are made to handle high temperatures and greatly resist oxidation and corrosion.
Stainless steel seamless 310 pipes are made mostly of iron, chromium, and nickel. The grade 310 metal also has small amounts of manganese, silicon, and carbon. Combining these elements gives the pipes unique qualities, such as being resistant to high temperatures and corrosion.
These pipes are made without joints, another important thing to consider. The word "seamless" refers to how these pipes are put together. Seamless pipes are made by piercing a solid, cylinder-shaped billet of stainless steel and then rolling it into a tube with no welds or joins. This seamless design ensures the whole thing is the same, strong, and more leak-resistant. It also makes the inside smooth, which makes it easier for fluids or gases to move through the lines.
Stainless steel seamless 310 pipes come in various sizes to fit different needs. They can be bought in small-diameter pipes for specific uses or in large-diameter pipes for industrial settings. The exact dimensions and wall thicknesses can change based on the application's needs. One of the best things about stainless steel seamless 310 pipes is their ability to resist high temperatures. These pipes can handle temperatures of up to 1150°C (2102°F) in constant service and up to 1035°C (1895°F) in intermittent service. It makes them perfect for places with high heat, such as furnaces, kilns, and heat exchanges.310
Stainless Steel Welded Pipes: A 310 stainless steel welded pipe is a grade 310 stainless steel pipe that has been welded correctly. Welded pipes are made by joining the edges of two pieces of stainless steel using heat or pressure. It makes a strong and long-lasting link. This welding process can be done using different methods, such as TIG (Tungsten Inert Gas) welding, MIG (Metal Inert Gas) welding, or submerged arc welding. Welded pipes have the same high temperature and corrosion resistance as smooth 310 stainless steel pipes.
ASTM A312 Stainless Steel Pipe: ASTM A312 is a standard for seamless, welded, and highly cold-worked austenitic stainless steel pipes. It has a wide range of stainless steel types and pipe sizes, including 310 stainless steel. The ASTM A312 standard ensures the pipes meet certain requirements for their chemical makeup, mechanical qualities, and size tolerances. ASTM A312 stainless steel pipes are widely used in many industries, such as oil and gas, chemical processing, and pharmaceuticals, where high-quality and reliable pipes are needed.
UNS S31000 Seamless Pipe: UNS S31000 is the Unified Numbering System (UNS) name for grade 310 stainless steel. A seamless pipe made from UNS S31000 is a pipe that is made without any welding or joins. A solid stainless steel cylinder is pierced and rolled into a seamless tube in the seamless production process. This process ensures that the pipe structure is the same, that it is strong, and that it is less likely to break. UNS S31000 seamless pipes resist high temperatures, oxidation, and corrosion. They can be used in heat treatment, furnaces, and other high-temperature settings.
Stainless Steel 310 ERW Pipe: An ERW (Electrical Resistance Welded) pipe is made by running an electric current through the ends of two pieces of stainless steel, which causes them to melt and join together. Stainless steel 310 ERW pipes are made from grade 310 stainless steel and have good strength and longevity. ERW lines are cost-effective and are used in many situations where welding is a good way to join things. They are often used in construction, infrastructure, and general engineering fields.
When choosing the right type of stainless steel pipe, it is important to think about the specific needs of the purpose, the budget, and the properties needed for the best performance. Seamless pipes are known for their uniformity and strength, which makes them good for high-pressure and critical uses. Welded pipes are less expensive and can be used when a smooth pipe is unnecessary.
Choosing between seamless and welded pipes depends on operating conditions, budget, and project requirements. Most of the time, seamless pipes are better for applications that involve high temperatures, corrosive environments, or situations where a smooth internal surface is important to avoid corrosion or blockages in fluid or gas flow. On the other hand, welded pipes are versatile, cost-effective, and easy to make, making them good for many uses.
In summary, grade 310 stainless steel pipes, whether seamless or welded, are very resistant to high temperatures and rust. They are widely used in businesses that need reliable and lasting pipes for furnaces, heat exchangers, chemical processing, and oil and gas. M-Pipe & Fitting Solution Inc provides certified Pipes & Tubes that meet international standards such as API, ASTM, and ISO 9001:2015.
| | |
| --- | --- |
| Specifications | ASTM A 312 ASME SA 312 / ASTM A 358 ASME SA 358 |
| Dimensions | ASTM, ASME and API |
| 310 ss pipe Types | Seamless, ERW, Welded, 100% X Ray Welded |
| Size OD (MM) | 6.00 to 610.00 |
| Size in NB | 1/8″TO 30″NB |
| length in MM | 6000, 3000, 2000, 12000, Or as Required |
| Wall Thickness | 0.5mm to 30mm |
| Specialized in | Large Diameter Size |
| Surface Finish | Mirror, Pickled & Annealed, Polish, 2B, No.4 |
| Value Added Services | Polishing, Beveling, Cutting, Threading |
| Schedule | Schedule20, Schedule30, Schedule40, STD, Schedule80, XS, Schedule60, Schedule80, Schedule120, Schedule140, Schedule160, XXS |
| Form | Square Pipes/Tubes, Round Pipes/Tubes, Rectangular Pipe/Tubes, "U" Shape, Pan Cake Coils, Coiled Tubes, Hydraulic Tubes |
| Test Reports & Third party Inspection | Mill Test Certificates, Mechanical Reports, PMI Test Reports, Visual Inspection Reports, EN 10204 3.1, Chemical Reports, Third Party Inspection Reports, NABL Approved Lab Reports, Destructive Test Report, Non Destructive Test Reports |
| Packaging | Packed in Wooden Boxes, Plastic Bags, Steel Strips Bundled, or Custom packing |
| Domestic Network | Mumbai, Pune, Delhi, Chennai |
Grade
C
Mn
Si
P
S
Cr
Mo
Ni
N
310
min.
–
–
–
–
–
24.0
–
19.0
–
max.
0.25
2.0
1.50
0.045
0.030
26.0
22.0
–
Chromium is the primary alloying element in stainless steel. In stainless steel seamless 310 pipes, the chromium content is approximately 25-28%. Chromium enhances the corrosion resistance of the pipes by forming a thin and stable oxide layer on the surface, known as the passive layer. This layer protects the steel from oxidation and corrosion.