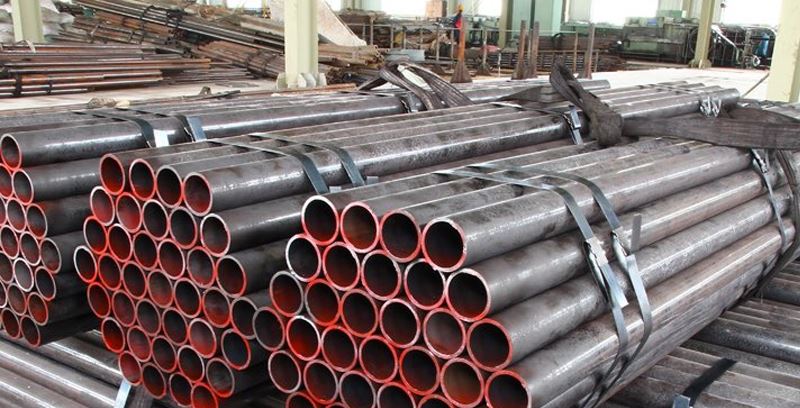 M-Pipe & Fitting Solution Inc is a reputable company that manufactures and supplies high-quality inconel alloy 330 pipes. Inconel Alloy 330, also called Incoloy Alloy 330, is a very useful and widely used material in many industries. Inconel Alloy 330 pipes are perfect for many uses, from high-temperature to harsh and corrosive ones.
Properties and Composition
Inconel Alloy 330 is a high-nickel, high-chromium, austenitic alloy known for its good resistance to oxidation and carburization at high temperatures. Nickel, chromium, iron, and a small amount of silicon are the main ingredients in this metal. The unique mix of elements in the alloy makes it very resistant to thermal and mechanical stresses, so that it can be used in very harsh circumstances.
High-Temperature Uses
Inconel Alloy 330 pipes are common because they work perfectly in high-temperature environments. They can withstand temperatures up to 1200°C (2200°F) without losing their mechanical strength or ability to fight corrosion. Because they can handle high temperatures so well, these pipes are perfect for use in the heat treatment industry, in radiant tubes, industrial ovens, and other equipment for thermal processing.
Resisting corrosion
Inconel Alloy 330 pipes are very corrosion-resistant, especially in settings where oxidation and carburization are common. The high nickel and chromium content makes an oxide layer on the top of the material, protecting the metal underneath from being directly exposed to corrosive elements. Because of this, they can be used in chemical processing, petrochemical, and marine environments where corrosion resistance is of the greatest importance.
Creep and Rupture
The alloy's microstructure is meant to give it good creep and rupture strength, so it can stay strong even when exposed to high temperatures for a long time. This feature is important for things like heat exchangers, heat-treating equipment, and high-temperature furnace parts, where the material is stressed continuously at high temperatures for long periods.
Adaptability in a variety of industries
Because of their great qualities, Inconel Alloy 330 pipes are used in various businesses. The aircraft industry uses them in jet engines and combustion chambers. The chemical and petrochemical industries use these pipes in reactors and other process tools exposed to harsh chemical environments. They make energy in boilers, heat exchanges, and gas turbines. In addition, the oil and gas industry gains from their resistance to sulfidation and other corrosive substances in downhole applications.
Alloy 330 Seamless Pipes and Tubes
The seamless manufacturing process ensures that Inconel Alloy 330 pipes and tubes don't have any welded joints, which removes potential weak spots. It makes the lines more solid to be used in high-pressure situations. Seamless pipes and tubes also have smoother inner surfaces, which reduces pressure loss and improves fluid flow in important systems.
Pipes made of Inconel Alloy 330 that were welded together
While smooth pipes are best for some uses, welded Inconel Alloy 330 pipes have their benefits in certain situations. Welded pipes are cheaper and come in various sizes and shapes. They are often used when the internal pressure isn't too high, and the welding joints don't affect the pipe's performance.
Machinable and Fabrication
Despite being strong and tough, Inconel Alloy 330 is easy to work with. But, as with all high-nickel alloys, the material hardens quickly, so sharp tools and the right cutting settings are needed. Machining should be done slowly to avoid creating too much heat, which can cause the material to warp or the tool to wear out.
Heating
Inconel Alloy 330 pipes can be heat-treated to improve certain qualities or change the material's microstructure. After hot or cold forming, annealing at temperatures between 980°C and 1120°C (1800°F and 2050°F) can return the material's malleability and stiffness to their original levels. Solution annealing followed by water quenching can dissolve any residues, improving corrosion protection and high-temperature performance.
AISI 330 Grade Pipes
Inconel Alloy 330 must be welded carefully. Gas tungsten arc welding (GTAW) and gas metal arc welding (GMAW) are popular ways to join Inconel Alloy 330 pipes. It's important to use welder filler material with the same chemical makeup.
Inconel Alloy 330 pipes, such as Alloy 330 Seamless Pipes, Incoloy Alloy 330 Seamless Pipes, Incoloy Alloy 330 Seamless Tubes, and AISI 330 Grade Pipes, are made of a material that stands out in high-temperature and corrosive settings. Their unique properties, such as high resistance to heat, corrosion, creep, and breaking, make them a top choice for many industries. No matter what industry they are used in—aerospace, chemical processing, power generation, or oil and gas—Inconel Alloy 330 pipes offer the best performance and reliability. It helps improve engineering and technology. M-Pipe & Fitting Solution Inc provides certified pipes & tubes that meet international standards such as API, ASTM, and ISO 9001:2015.
| | | |
| --- | --- | --- |
| Specifications | : | ASTM B535, B546, B710 ASME SB535, SB546, SB710 |
| Dimensions | : | ASTM, ASME and API |
| Seamless 330 Pipes | : | 4 to 219mm W. T.: 0.5 to 20mm |
| Welded 330 Pipes | : | 5.0 mm – 1219.2 mm |
| EFW 330 Pipes | : | 5.0 mm – 1219.2 mm |
| Size | : | 15″NB TO 150″NB IN |
| Specialized in | : | Large Diameter Size |
| Schedule | : | SCH5, SCH10, SCH40, STD, SCH80, SCH160 |
| Type | : | Seamless / ERW / Welded / Fabricated / LSAW Pipes |
| Form | : | Round, Hydraulic Etc |
| Length | : | Single Random, Double Random & Cut Length. |
| End | : | Plain End, Beveled End, Treaded |
Grade
C
Mn
Si
P
S
Cr

Cu

N

330
min.
–
–
0.75

–

–

17.0

–

34.0

max.

0.08

2.0

1.50

0.030

–

20.0

–

37.0
The high nickel content provides Alloy 330 with excellent resistance to high-temperature corrosion and oxidation. Nickel also contributes to the material's strength and durability. Chromium enhances the alloy's resistance to oxidation, carburization, and sulfidation, making it suitable for applications in aggressive environments.
Gas Processing Industry

Pharmaceuticals Industry

Chemical Industry

Pulp and Paper Industry

Sea Water Equipment

Heat Exchangers

Condensers