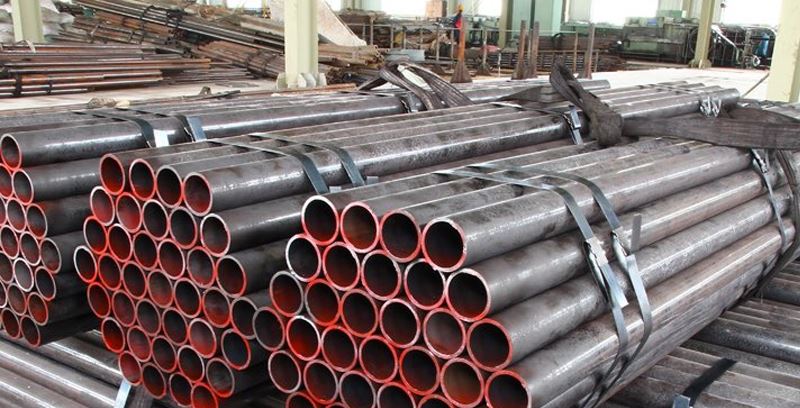 M-Pipe & Fitting Solution Inc is a reputable company that manufactures and supplies high-quality inconel alloy 600 pipes. Inconel Alloy 600 is a nickel-chromium-iron metal known for its high resistance to corrosion, oxidation, and high temperatures. Because of these great qualities, it is a popular choice for many industrial uses, including making pipes for critical processes. 
Understand Inconel Alloy 600
Inconel Alloy 600 is a nickel-based superalloy known for its strong mechanical qualities, even at very high temperatures. The metal is made up of nickel (72%), chromium (14-17%), iron (6-10%), and small amounts of other elements like copper and manganese. These carefully balanced amounts make a structure resistant to stress corrosion cracking and high-temperature oxidation. It makes it perfect for tough environments.
ASTM B167 UNS N06600 – The Industry Standard
ASTM B167 UNS N06600 is the standard that controls the making of seamless Inconel 600 pipes. This standard ensures the pipes have the right chemical composition, mechanical qualities, and dimensions. Pipes made to this standard always have the same quality and performance, which makes them very popular in many industrial uses.
Inconel 600 Seamless Pipes
Inconel 600 Seamless Pipes are made using an extrusion method that leaves no joints. Seamless pipes are known for being strong and able to handle high pressures. They are good for important petrochemical, aerospace, and marine engineering uses. Since there are no welds, there is no chance of weak spots, which makes the pipes more solid and reliable overall.
Inconel 600 Welded Pipes
Inconel 600 Welded Pipes are made by welding the ends of an Inconel sheet or plate together to form the pipe structure. Welded pipes offer cost-effective solutions and are easier to make in large numbers. Even though they may not have as much mechanical strength as seamless pipes, improvements in welding methods have made Inconel 600 Welded Pipes very reliable and useful in many industries.
Inconel 600 ERW Pipes
Electric Resistance Welding (ERW) is a popular way of making Inconel 600 Pipes. ERW pipes run an electric current through the sides of an Inconel sheet or plate to join them. These pipes are known for their high dimensional accuracy and are often used when exact dimensions are important. Inconel 600 ERW Pipes stand up well to corrosive environments, which makes them a popular choice for chemical processing and heat exchanger uses.
Advantages of Inconel Alloy 600 Pipes
Withstands High Temperatures
One of the best things about Inconel Alloy 600 Pipes is that they are very resistant to high temperatures. The mechanical qualities of the alloy stay the same at high temperatures so that it can be used in places with a lot of heat, such as gas turbines, power plants, and exhaust systems.
Corrosion Resistant
Inconel 600 Pipes are extremely corrosion-resistant, both in acidic and alkaline conditions. They make them very useful for chemical processing plants, where they are often exposed to harsh chemicals. Also, the alloy's resistance to stress corrosion cracking makes it a good choice for dealing with volatile substances under high pressure.
Oxidation Resistant
The high amount of chromium in Inconel Alloy 600 makes it resistant to rusting, even at high temperatures. This trait is very important in places where exposure to air and high heat can cause oxidation, such as in boiler parts, aerospace parts, and car exhaust systems.
Strength and Stability
Inconel Alloy 600 Pipes are very strong and durable, so that they can withstand harsh working conditions and mechanical stresses. Even in harsh environments, these pipes don't lose their integrity. It means they work well for a long time and have lower upkeep costs.
Versatile
Inconel 600 Pipes are used in many industries, such as chemical processing, petrochemicals, aerospace, naval engineering, and nuclear power plants, because they have many great qualities. The versatility and dependability of the alloy make it a top choice for important operations in a wide range of fields.
Uses of Inconel Alloy 600 Pipes
The Petrochemical Industry
In the petrochemical business, Inconel 600 Pipes are often used to move corrosive fluids and gases. They are very useful in refining processes, chemical labs, and storage tanks because they resist various chemicals, including sulfuric acid and hydrochloric acid.
Space and Aviation
Inconel 600 Pipes are used in many aerospace parts, like airplane exhaust systems and combustion chambers, where they can handle high temperatures and harsh environments without losing their performance. The alloy's lightweight and high strength-to-weight ratio makes it a good choice in this field.
Nuclear Energy Plants
In nuclear power plants, where extreme temperatures and radiation exposure are major issues, Inconel 600 Pipes are used in steam generator tubes. Their ability to resist high-temperature corrosion and keep their shape when exposed to radiation makes them a good choice for these important uses.
Heat Exchanger
Inconel 600 pipes are often used in heat exchangers because they can move heat well and withstand harsh chemical environments. These pipes ensure that the heat transfer rates are at their best and help improve the general efficiency of heat exchange processes in many industries.
Inconel Alloy 600 Pipes made following ASTM B167 UNS N06600 have an excellent mix of high-temperature resistance, corrosion resistance, and mechanical strength. Because of these qualities are needed in many businesses, including petrochemicals, aerospace, and nuclear power plants. Whether seamless, welded, or ERW pipes, Inconel 600 Pipes always offer unwavering performance and dependability. They provide long-lasting solutions for critical applications in harsh environments. M-Pipe & Fitting Solution Inc provides certified pipes & tubes that meet international standards such as API, ASTM, and ISO 9001:2015.
| | | |
| --- | --- | --- |
| Specifications | : | ASTM B 167 ASME SB 167 / ASTM B 829 ASME SB 829 / ASTM B 517 ASME SB 517 |
| Dimensions | : | ASTM, ASME and API |
| Seamless 600 Pipes | : | 4 to 219mm W. T.: 0.5 to 20mm |
| Welded 600 Pipes | : | 5.0 mm – 1219.2 mm |
| EFW 600 Pipes | : | 5.0 mm – 1219.2 mm |
| Size | : | 15″NB TO 150″NB IN |
| Specialized in | : | Large Diameter Size |
| Schedule | : | SCH5, SCH10, SCH40, STD, SCH80, SCH160 |
| Type | : | Seamless / ERW / Welded / Fabricated / LSAW Pipes |
| Form | : | Round, Hydraulic Etc |
| Length | : | Single Random, Double Random & Cut Length. |
| End | : | Plain End, Beveled End, Treaded |
Grade
C
Mn
Si
Fe
S
Cr
Cu
Ni
600
min.
–
–
–
6.0
–
14.0
–
72.0
max.
0.15
1.0
0.5
10.0
0.015
17.0
0.5
–
In addition to these primary elements, Inconel Alloy 600 may contain small amounts of other elements such as titanium (Ti) and aluminum (Al) for enhanced mechanical properties and stability at high temperatures.
Gas Processing Industry

Pharmaceuticals Industry

Chemical Industry

Pulp and Paper Industry

Sea Water Equipment

Heat Exchangers

Condensers