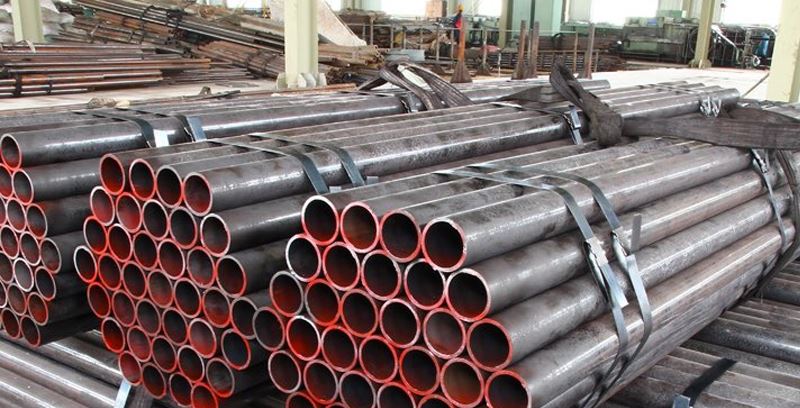 M-Pipe & Fitting Solution Inc is a reputable company that manufactures and supplies high-quality Inconel alloy 925 pipes. Inconel Alloy 925 pipes are an example of cutting-edge tech and new ways to make alloys in advanced materials. The excellent Incoloy 925 alloy these pipes are made of has changed many industries by giving them a unique combination of high strength, corrosion resistance, and perfect performance in challenging circumstances.
Composition and qualities: 
The special Incoloy 925 alloy is at the heart of Inconel Alloy 925 pipes. This alloy has a complicated makeup that gives it great qualities. Incoloy 925 has a unique alloy matrix of nickel, chromium, iron, and molybdenum, with small amounts of titanium, copper, and silicon. It gives it excellent corrosion resistance in many harsh environments. Copper is vital to this alloy's resistance to sulfuric acid and other reducing agents. It makes it a great choice when rust is a significant problem.
Incoloy 925 has excellent mechanical qualities in addition to being resistant to corrosion. With high tensile strength and yield strength, it has shown to be a reliable material for applications that require structural integrity and load-bearing abilities. Also, because it is resistant to fatigue and creep, it can be used in high-temperature and high-stress settings. It makes it popular in industries where reliability is critical.
Incoloy 925 Seamless Pipes:
Regarding fine engineering, Incoloy 925 seamless pipes are the best. With their advanced manufacturing methods, these pipes have a seamless, continuous structure with no weak spots like welded parts. Not only does the lack of weld seams strengthen the lines, but it also ensures that the inside is smooth, reducing frictional losses in fluid flow uses.
The smooth design of Incoloy 925 pipes makes them very useful in essential industries like oil and gas, where corrosive fluids and gases need to be moved under high pressure through systems that don't leak. The fact that these pipes can be used to move hydrocarbons for downhole uses and offshore drilling shows how versatile and adaptable they are.
Incoloy 925 Welded Pipes:
On the other hand, Incoloy 925 welded pipes have their own set of benefits, especially when specific sizes and widths are needed. The welded joints are made so that the alloy's corrosion resistance and mechanical qualities are kept. It makes sure that the pipe works the same way along its length.
Chemical processing, petrochemicals, and power production often use Incoloy 925 welded pipes because they can be changed to meet the needs of a particular project. Because they are strong and can handle chemicals, acids, and other rigid materials, they are a must-have in places that govern them.
Incoloy UNS N09925 EFW Pipes:
The Electric Fusion Welding (EFW) pipes with the code UNS N09925 are another vital type of Incoloy 925 pipes. When making EFW pipes, a unique fusion process is used to melt the edges of the Incoloy 925 plates and make a smooth joint. This process ensures that the material's structure and features are the same in all of the welded areas. It makes sure that the material will always work the same way.
Incoloy UNS N09925 EFW pipes are best for uses requiring larger diameters and thicker walls. The EFW process makes it easy to make pipes with these sizes. Water treatment plants and industrial chemical facilities, which need to move large amounts of fluids, often use these pipes because they are solid and reliable.
Uses in Different Industries:
Different kinds of Inconel Alloy 925 pipes have significantly impacted many other businesses. In the oil and gas industry, they are used to move oil, gas, and fluids that are harmful to the environment, both ashore and offshore. Their resistance to sulfide stress cracking and hydrogen embrittlement makes them great for wellbore uses, subsea pipelines, and downhole equipment.
Incoloy 925 pipes are used to move chemicals, acids, and alkalis that are hard to handle in the chemical processing and petrochemical businesses. Their high resistance to corrosion and power make sure that these substances can be moved safely, which helps operations run smoothly and keeps workers safe.
Because they can work in high-temperature and high-stress environments, Incoloy 925 pipes are also helpful in the aerospace business. These pipes are used in airplane engines, exhaust systems, and parts in harsh environments.
Inconel Alloy 925 pipes are also increasingly used in boilers, heat exchangers, and steam lines in the power production industry. They are a good choice for these demanding uses because they don't oxidize and are stable at high temperatures.
The excellent Incoloy 925 alloy makes Inconel Alloy 925 pipes a big step forward in materials engineering. Because of how well they fight corrosion, how strong they are, and how well they hold up in harsh environments, these pipes are used in everything from oil and gas to aerospace. Inconel Alloy 925 pipes, whether seamless pipes, welded pipes, or EFW pipes, have changed the way industrial piping systems are made by setting new standards for performance, reliability, and versatility. As technology keeps improving, these pipes show how creative people are and how hard they work to make things the best they can be. M-Pipe & Fitting Solution Inc provides certified pipes & tubes that meet international standards such as API, ASTM, and ISO 9001:2015.
| | | |
| --- | --- | --- |
| Specifications | : | ASTM B 805 ASME SB 805 / ASTM B 358 ASME SB 358 / ASTM B 515 ASME SB 515 |
| Dimensions | : | ASTM, ASME and API |
| Seamless 925 Pipes | : | 4 to 219mm W. T.: 0.5 to 20mm |
| Welded 925 Pipes | : | 5.0 mm – 1219.2 mm |
| EFW 925 Pipes | : | 5.0 mm – 1219.2 mm |
| Size | : | 15″NB TO 150″NB IN |
| Specialized in | : | Large Diameter Size |
| Schedule | : | SCH5, SCH10, SCH40, STD, SCH80, SCH160 |
| Type | : | Seamless / ERW / Welded / Fabricated / LSAW Pipes |
| Form | : | Round, Hydraulic Etc |
| Length | : | Single Random, Double Random & Cut Length. |
| End | : | Plain End, Beveled End, Treaded |
Grade
C
Mn
Si
Fe
S
Cr
Cu
Ni
925
min.
–
–
–
22.0
–
19.5
1.5
42.0
max.
–
–
–
–
–
22.5
3.0
46.0
Additionally, small amounts of other elements, such as manganese (Mn), silicon (Si), sulfur (S), phosphorus (P), and carbon (C), may also be present in Incoloy 925, but their concentrations are typically limited to trace levels.
Gas Processing Industry

Pharmaceuticals Industry

Chemical Industry

Pulp and Paper Industry

Sea Water Equipment

Heat Exchangers

Condensers