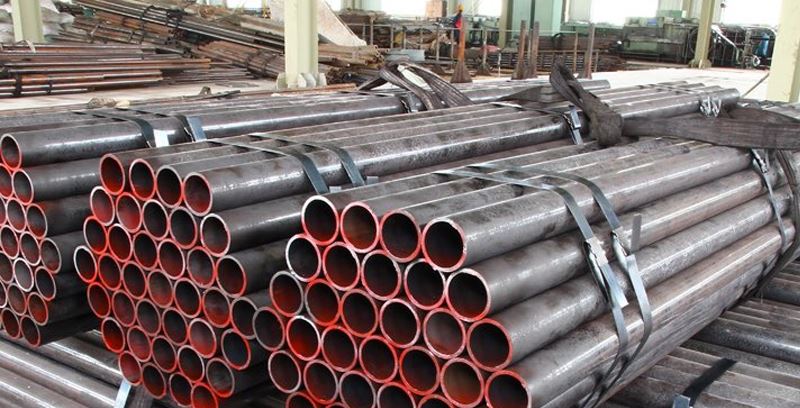 M-Pipe & Fitting Solution Inc is a reputable company that manufactures and supplies high-quality Inconel Alloy 625 Pipes. Inconel Alloy 625 pipes are popular in many businesses because they are strong, resistant to corrosion, and work well at high temperatures. This advanced nickel-chromium-molybdenum alloy, known as Inconel 625, has excellent properties that make it useful in various fields, from aircraft and marine engineering to chemical processing and petrochemicals. 
Overview of Inconel Alloy 625:
Inconel Alloy 625 is a nickel-based superalloy that is not magnetic and is immune to rust and corrosion. Its high strength, resistance to wear, and ability to keep its mechanical qualities at high temperatures make it a great choice for tough environments. This alloy comprises nickel, chromium, molybdenum, niobium, and small amounts of tantalum and cobalt, all of which contribute to its remarkable qualities.
Better Corrosion Resistance:
One of the best things about Inconel Alloy 625 pipes is that they prevent corrosion very well. These lines resist corrosive environments like acids, seawater, chloride solutions, and sour gas. It makes them a good choice for marine and offshore uses and chemical processing plants where they are often exposed to corrosive media. The alloy's resistance to pitting and crevice corrosion makes it even more durable and long-lasting, even in harsh environments.
High-Temperature Performances:
Inconel Alloy 625 pipes keep their mechanical strength and integrity even when the temperature increases so that they can be used for high-temperature uses. They can survive temperatures ranging from very cold to about 1,800°F (982°C). This trait is very important in aerospace and gas turbine engines, where parts work reliably even in high temperatures.
Inconel 625 Seamless Pipes:
Inconel 625 seamless pipes are made through an extrusion method that ensures they have the same shape, size, and thickness. Compared to welded pipes, these pipes have several benefits, such as a higher resistance to corrosion and a higher pressure-bearing capacity. Also, the lack of weld seams lowers the risk of leaks and strengthens the pipes. Inconel 625 seamless pipes are often used in critical situations, such as heat exchanges, chemical processing equipment, and nuclear engineering.
Inconel 625 Welded Pipes:
Inconel 625 Welded pipes are made by joining two ends of Inconel sheets or plates with welding methods. Even though they don't fight corrosion and pressure, as well as seamless pipes, they are still very reliable and cost-effective for many uses. Welded pipes are used extensively in general engineering, petrochemical, and oil and gas businesses.
ASTM B444 Inconel 625 Pipes:
When choosing Inconel Alloy 625 pipes, it's important to stick to well-known industry standards to ensure the products are of good quality and work well. The ASTM B444 standard sets the rules for smooth and welded pipes made from Inconel 625. This standard covers the pipes' chemical composition, mechanical qualities, dimensions, and tolerances. Compliance with ASTM B444 guarantees that the pipes meet the minimum quality standards and can be used in demanding situations.
Uses of Inconel Alloy 625 Pipes:
Because of their great qualities, Inconel Alloy 625 pipes are used in many businesses. Some of the most important uses include:
Aerospace Industry: Inconel Alloy 625 pipes are used in aircraft and rocket engines, exhaust systems, and structural parts because they work well at high temperatures and are resistant to rust and corrosion.
Oil and Gas Industry: These pipes are used in offshore drilling, production tools, and pipelines, where they can withstand corrosive environments and high pressures.
Chemical processing: Inconel 625 pipes are popular because they resist many corrosive chemicals. It makes them good for heat exchanges, reactors, and other chemical processing equipment.
Marine engineering: In marine settings, Inconel Alloy 625 pipes are very resistant to corrosion from seawater. They make them ideal for seawater cooling systems and desalination plants.
Power Generation: Inconel 625 pipes are used in power plants for boiler tubes, steam lines, and turbine blades because they can handle high temperatures and corrosive gases.
Nuclear engineering: Since Inconel 625 pipes are resistant to radiation and rust, they are used in parts of nuclear reactors and fuel handling systems.
Maintenance and Construction:
Ensuring Inconel Alloy 625 pipes last and work well must be maintained and made correctly. Regular inspections, cleaning, and steps to stop corrosion will help keep the lines from breaking down too soon and keep their integrity. Inconel 625 pipes need to be welded by someone who knows what they're doing and follows specific methods.
Inconel Alloy 625 pipes are a great choice for applications that require a mix of strength, corrosion resistance, and high-temperature performance. These pipes are the most reliable and durable, whether used in aircraft, marine, chemical processing, or nuclear industries. With options like Inconel 625 seamless pipes and Inconel 625 welded pipes that meet ASTM B444 standards, engineers and industries can safely choose the right pipe type for their specific needs. Inconel 625 pipes are still being used and improved, a big part of how technology has advanced in many fields. It helps ensure that important parts work safely and well in tough settings. M-Pipe & Fitting Solution Inc provides certified Pipes & Tubes that meet international standards such as API, ASTM, and ISO 9001:2015.
| | | |
| --- | --- | --- |
| Specifications | : | ASTM B 167 ASME SB 167 / ASTM B 829 ASME SB 829 / ASTM B 517 ASME SB 517 |
| Dimensions | : | ASTM, ASME and API |
| Seamless 625 Pipes | : | 4 to 219mm W. T.: 0.5 to 20mm |
| Welded 625 Pipes | : | 5.0 mm – 1219.2 mm |
| EFW 625 Pipes | : | 5.0 mm – 1219.2 mm |
| Size | : | 15″NB TO 150″NB IN |
| Specialized in | : | Large Diameter Size |
| Schedule | : | SCH5, SCH10, SCH40, STD, SCH80, SCH160 |
| Type | : | Seamless / ERW / Welded / Fabricated / LSAW Pipes |
| Form | : | Round, Hydraulic Etc |
| Length | : | Single Random, Double Random & Cut Length. |
| End | : | Plain End, Beveled End, Treaded |
Grade
C
Mn
Si
Fe
S
Cr2
Al-Ti
Ni
625
min.
–
–
–
–
–
20.0
–
58.0
max.
0.10
0.50
0.50
5.0
0.015
23.0
0.40
–
It's important to note that the exact composition of Inconel 625 pipes may vary slightly depending on the specific manufacturing process and any customer-specified requirements. The chemical composition plays a critical role in determining the alloy's corrosion resistance, mechanical strength, high-temperature stability, and overall performance in various environments and applications.
Gas Processing Industry

Pharmaceuticals Industry

Chemical Industry

Pulp and Paper Industry

Sea Water Equipment

Heat Exchangers

Condensers