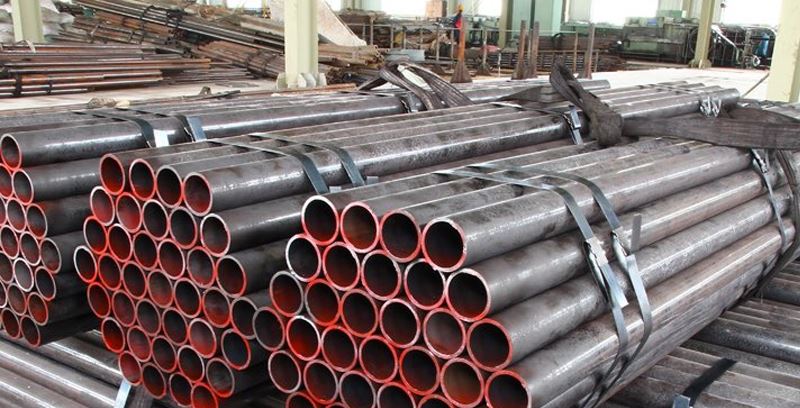 M-Pipe & Fitting Solution Inc is a reputable company that manufactures and supplies high-quality inconel alloy 718 pipes. Inconel Alloy 718 is a nickel-chromium-based superalloy known for its excellent combination of mechanical strength, corrosion protection, and high-temperature performance. This material has become a top choice for important uses in many industries, including aircraft, gas turbine engines, nuclear reactors, and chemical processing plants.
Inconel Alloy 718's Composition and Properties
Inconel Alloy 718 is a solid-solution nickel-based superalloy that includes a lot of nickel, chromium, molybdenum, niobium, titanium, and aluminum. These alloying elements help give it excellent properties, which make it a great choice for use in harsh environments. The high nickel content makes the metal resistant to corrosion, and the chromium content makes it more resistant to oxidation and sulfidation at higher temperatures.
Adding niobium and titanium strengthens the material by forming precipitates during heat treatment. This results in better mechanical qualities, such as high tensile strength, resistance to fatigue, and resistance to "creep." Also, aluminum makes the metal more resistant to oxidation, especially in high-sulfur environments.
Inconel 718 Seamless Pipes
Inconel 718 seamless pipes are made by piercing a solid billet and then rolling it into a hollow tube without any welding joins. These seamless pipes give them many benefits, such as higher strength, better resistance to corrosion and high-pressure uses, and a smooth inner surface that keeps fluid pressure losses to a minimum. People use these pipes in many situations where reliability and efficiency are paramount.
Inconel 718 seamless pipes are used in many parts of airplane engines, like combustion chambers, turbine discs, and exhaust systems. The seamless design ensures that important parts survive extreme temperatures and mechanical stress during flight. It gives the plane a level of safety and durability that is unmatched in the industry.
Inconel 718 Welded Pipes
Inconel 718 welded pipes are made by putting two or more pieces of Inconel 718 together using welding methods like TIG (Tungsten Inert Gas) or MIG (Metal Inert Gas). Welded pipes are popular in the business world because they are affordable and can be made to fit different lengths and diameters.
These lines are often used when continuous lengths are unnecessary, and the cost is a big factor. For example, the petrochemical industry uses Inconel 718 welded lines to move corrosive fluids and gases during processes like refining, chemical synthesis, and offshore drilling. Because Inconel 718 is naturally corrosion-resistant, it can work reliably even in harsh settings.
Inconel 718 ERW Pipes
Electric Resistance Welding (ERW) is another way Inconel 718 pipes are made. ERW pipes are made by running an electric current through the ends of a steel strip or coil to heat it. It causes the edges to melt and fuse, making a smooth and strong joint. ERW pipes have a high degree of dimensional accuracy and can be used when tight limits are needed.
Inconel 718 ERW pipes are widely used in the oil and gas industry to transport oil and natural gas over long distances. Inconel 718 is a great material for these demanding uses because it is strong, resistant to corrosion, and can be welded. It makes sure that valuable resources can be moved safely and efficiently.
ASTM B163 Alloy 718 Seamless Pipes
ASTM B163 covers seamless nickel metal pipes, like Inconel metal 718, used in high-temperature and corrosive environments. This standard says what the pipes must be made of, how they must work, and how big they must be. It makes sure that quality and performance are the same across the business.
Complying with ASTM B163 ensures that Inconel 718 seamless pipes meet strict criteria, making them ideal for critical applications in industries where safety and reliability are the most important. These uses include heat exchanges, chemical processing, and parts for nuclear power plants.
Inconel Alloy 718 Pipe Uses
Inconel Alloy 718 pipes are used in many businesses because they have excellent properties and are reliable in harsh environments. Some of the biggest uses are:
Aerospace: Inconel 718 seamless pipes are used a lot in engine parts for planes and spaceships, like turbine blades, compressor discs, and combustion chambers because they can handle high temperatures and mechanical stresses.
Gas Turbine Engines: Pipes made of Inconel 718 are important parts of gas turbine engines used to make power and fly airplanes. In various gas turbine systems, they are a key part of ensuring that fuel is turned into mechanical energy as efficiently as possible.
In the petrochemical business, Inconel 718 pipes are commonly used to transport corrosive fluids and gases. Their great resistance to oxidation and corrosion makes them perfect for working in harsh conditions.
Chemical Processing: Inconel 718 lines are used in chemical processing plants to move aggressive chemicals, acids, and high-temperature solutions. Their great corrosion resistance and mechanical strength ensure that chemicals can be moved safely.
Nuclear Reactors: Inconel 718 is used in nuclear reactors because it is highly resistant to rust and works well at high temperatures. It is used in steam generator tubes, reactor cores, and control rod elements.
They are perfect for businesses like aerospace, gas turbines, petrochemicals, chemical processing, and nuclear reactors because they are mechanically strong, resistant to corrosion, and work well at high temperatures.
The ASTM B163 standard ensures these pipes are consistent and reliable across industries. They make it safe and easy to move fluids and gases in harsh environments. As technology and industry change, Inconel Alloy 718 pipes will continue to be in high demand, solidifying their place as the best option for critical applications. M-Pipe & Fitting Solution Inc provides certified Pipes & Tubes that meet international standards such as API, ASTM, and ISO 9001:2015.
| | | |
| --- | --- | --- |
| Specifications | : | ASTM B 670 ASME SB 670 |
| Dimensions | : | ASTM, ASME and API |
| Seamless 718 Pipes | : | 4 to 219mm W. T.: 0.5 to 20mm |
| Welded 718 Pipes | : | 5.0 mm – 1219.2 mm |
| EFW 718 Pipes | : | 5.0 mm – 1219.2 mm |
| Size | : | 15″NB TO 150″NB IN |
| Specialized in | : | Large Diameter Size |
| Schedule | : | SCH5, SCH10, SCH40, STD, SCH80, SCH160 |
| Type | : | Seamless / ERW / Welded / Fabricated / LSAW Pipes |
| Form | : | Round, Hydraulic Etc |
| Length | : | Single Random, Double Random & Cut Length. |
| End | : | Plain End, Beveled End, Treaded |
Grade
C
Mn
Si
Fe
S
Cr
Al
Ni
718
min.
–
–
–
bal
–
17.0
0.2
50.0
max.
0.08
0.35
0.35
bal
0.01
21.0
0.8
55.0
Nickel is the primary element in Inconel Alloy 718, constituting approximately 50-55% of the alloy. Nickel provides excellent corrosion resistance and high-temperature strength to the alloy.
Gas Processing Industry

Pharmaceuticals Industry

Chemical Industry

Pulp and Paper Industry

Sea Water Equipment

Heat Exchangers

Condensers