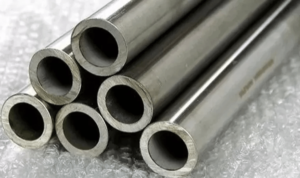 Inconel Alloy 330 Pipes, also known as Incoloy 330, exhibit excellent stability and strength at elevated temperatures, making them suitable for applications in heat-treating, furnace components, and industrial heating systems.
Inconel Alloy 600 Pipes is known for its exceptional strength, good fabricability, and excellent mechanical properties, even at elevated temperatures. It offers high resistance to a wide range of corrosive environments, including acids, alkaline solutions, and chloride-containing environments.
Inconel Alloy 601 Pipes are made from Inconel 601 and are either smooth or welded. These pipes are made to survive high temperatures and corrosive environments. They are often used where the material is exposed to high heat, like in furnace parts, radiant tubes, and thermocouple protection tubes.
Inconel Alloy 625 pipes are renowned for their outstanding resistance to corrosion and oxidation in a variety of aggressive environments. It exhibits excellent resistance to pitting, crevice corrosion, and stress-corrosion cracking, making it ideal for applications involving corrosive chemicals, seawater, and harsh operating conditions.
Inconel Alloy 718 pipes is available in various forms, including pipes, tubes, sheets, and bars. Seamless pipes made from Inconel Alloy 718 provide precise dimensions, smooth internal surfaces, and enhanced structural integrity.
The Inconel Alloy 800 Pipes is available in different sizes, dimensions, and wall thicknesses to meet specific project requirements. It can be sourced in seamless or welded form, depending on the application and preference. Seamless pipes provide smooth internal surfaces, ensuring efficient fluid flow and minimizing pressure drop.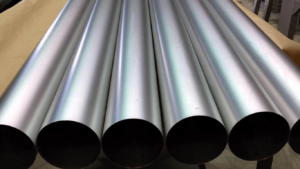 Inconel Alloy 825 Pipes finds extensive use in various industries, including chemical processing, oil and gas, and marine applications. It is commonly used for transportation of corrosive fluids, heat exchangers, and process piping systems.
Inconel Alloy 925 Pipes are commonly used for fluid transportation, heat exchangers, and process piping systems operating in aggressive environments. Its exceptional corrosion resistance, high-temperature strength, and durability make it a reliable choice for demanding applications.